How to Set a Price for Dropshipping
Last modified: March 19, 2023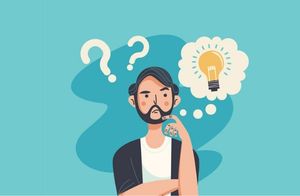 When you're looking for new dropshipping products there is a lot that you have to do. The first thing that you need to do is to import that product from the store that you want to supply it. This can be done with ease from apps like Oberlo. However, your next step is to set a price. If you want to know how to set a price for dropshipping, then this guide could be a good guide for you.
Recommended: 24 Best Shopify Dropshipping Apps [Dec, 2023]
#
Name
Image

Get a Free Custom Shopify Store
1

AutoDS

2

Spocket-World Wide Suppliers

3

Syncee - Global Dropshipping

4

Printful-Sell Printed and Embroidered Items

5

Sup Dropshipping

6

DSers-AliExpress Dropshipping

7

Zendrop - Dropshipping & POD

8

Dropshipman: Dropshipping & POD

9

AO - AliExpress Dropshipping by FireApps

10

Trendsi - Fashion Dropshipping

11

CJdropshipping

12

DropCommerce

13

Modalyst-Sell Brand Name Products

14

Ali Orders-Fulfill Orders Easily

15

Blanka - Private Label Beauty

16

Dropified-Automate Your Dropshipping Business

17

ProductPro

18

Spreadr App

19

Importify

20

Inventory Source

21

Roxie

22

Fulfillbot: Dropshipping Agent

23

KakaClo

24

Oberlo-Get the Best Produtcts for Your Site

Show More
From Cost
The first thing to look at is what the base price for the product is when you're purchasing it. This can be really important because you need to know how much you're going to have to spend to buy the product for the customer. If there is a range of costs because the supplier offers tiered pricing, then always use the highest cost.
Then you should create a range of costs that you have. The first is to have a price at 40% above the highest buying point and then another at 50%, 60% and 70%. The reason to have the range is that other elements of the process can make you move the price.
Check Competitors
Now you need to check what competitors are charging for the same product. If two competitors are also selling the same product at $9.99, then you know you must charge something similar, you can't charge $15.99 for instance, that would seem too high.
However, that doesn't mean that you can't sell your products at a higher price. 86% of customers would pay more for a product if they trusted the brand more. And if they get better customer service, then you can be sure that extra costs would be appreciated.
So be sure that you're pricing competitive, but be sure that you're pricing to match your brand's trust as well. A highly trusted site can get away with a couple of dollars more in price.
End it Right
Research has shown how you price products can make a big difference to your website's conversion. Some products sell more when they're priced higher but are ended on .99 rather than a round number. Other research has also shown that you can price products at .95 or .97 to attract more customers.
The reason for this is that customers think they're saving money, even though it is a few cents.
Think of Extra Costs
You must also think of other costs. Like if you're not charging shipping, then you want to ensure that you're adding these costs to your price on the products. Some competitors might charge shipping separately. This can annoy customers and they can abandon those carts. This is where you can win those customers with free shipping, even if your products are more expensive.
Though you are technically just charging the customers more to cover the shipping costs.
Avi Klein
Vast experience in the online world. Shopify Expert, SEO expert, Web developer and consultant to several online companies. Read more about
our approach
to reviewing themes and apps.