Is Dropshipping Furniture Profitable?
Last modified: December 29, 2021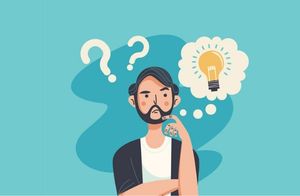 There are lots of different products that you can dropship. Everything from selling jewelry to pet food are common items that customers can find on dropshipping websites, without even knowing that they're dealing with a dropshipping website. However, one item that you might not realize you can dropship is furniture. However, is dropshipping furniture profitable?
Recommended: 24 Best Shopify Dropshipping Apps [Dec, 2023]
#
Name
Image

Get a Free Custom Shopify Store
1

AutoDS

2

Spocket-World Wide Suppliers

3

Syncee - Global Dropshipping

4

Printful-Sell Printed and Embroidered Items

5

Sup Dropshipping

6

DSers-AliExpress Dropshipping

7

Zendrop - Dropshipping & POD

8

Dropshipman: Dropshipping & POD

9

AO - AliExpress Dropshipping by FireApps

10

Trendsi - Fashion Dropshipping

11

CJdropshipping

12

DropCommerce

13

Modalyst-Sell Brand Name Products

14

Ali Orders-Fulfill Orders Easily

15

Blanka - Private Label Beauty

16

Dropified-Automate Your Dropshipping Business

17

ProductPro

18

Spreadr App

19

Importify

20

Inventory Source

21

Roxie

22

Fulfillbot: Dropshipping Agent

23

KakaClo

24

Oberlo-Get the Best Produtcts for Your Site

Show More
What Furniture can you Dropship?
Dropshipping can be applied to any product that merchants want to sell through you. This is no different with furniture. There are numerous items that you can sell with ease. For instance, you might want to sell chairs, tables, beds, wardrobes or a mixture of all the items.
There are ways that you can create a niche. You could create a niche on a certain product like beds or a particular room like the dining room. Whatever choice you make, there are ways that you can make this very profitable.
So here we discuss how you can make dropshipping furniture profitable.
Profit Margins
The first thing to do is to ensure that you have the profit margins that are suitable for you and your customers. You should aim to have profit margins that are between 40% and 70% of the product's value when you buy it. So if you pay $100 for a chair, you should charge somewhere between $140 and $170 to the customer.
With high-ticket items such as furniture, you might be best ensuring that you are closer to the 40% because there is more profit to be had per item. You might also be able to go lower for some items. Like a $500 sofa could be charged at $600 or $650 for instance.
But remember that when you're offering discounts, that you can't offer as high a discount as you would like on low-ticket items that you might charge a 70% profit margin.
Market your Brand
The next thing that you need to do is to ensure that your marketing is as cheap as possible but very effective. For instance, you don't want to be using channels like Google Shopping or PPC. These can be very expensive and the cost per transaction can be as high as $20 per sale. While for high-ticket options this isn't so bad, it does eat into your profit margins.
Blogging can be very effective with brands who blog 15 times or more a month earning 70% more sales. In addition, there is SEO and social media. You should also use exit-intent apps that allow you to build a mailing list.
Other Apps
You should also look at using other apps, like countdown timers, FOMO apps and more to increase urgency and improve conversions on your website. Turning a website that has 1% conversion into 2% conversion effectively doubles your revenues and can improve your profits significantly more.
Avi Klein
Vast experience in the online world. Shopify Expert, SEO expert, Web developer and consultant to several online companies. Read more about
our approach
to reviewing themes and apps.