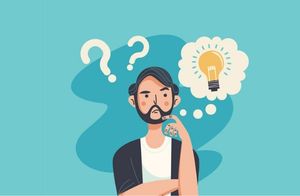 Must-Have Shopify Apps for Dropshipping
Last modified: January 24, 2022
Are you thinking about dropshipping on Shopify and want to know what apps you must-have? Then here are some of the top apps that you must-have for ensuring that you have the best website for your needs.
Recommended: 16 Shopify Dropshipping Apps
#
Name
Image
Shopify

More Info

1

Spocket-World Wide Suppliers

More Info

2

Syncee - Global Dropshipping

More Info

3

Printful-Sell Printed and Embroidered Items

More Info

4

Sup Dropshipping

More Info

5

DropCommerce

More Info

6

Oberlo-Get the Best Produtcts for Your Site

More Info

7

Modalyst-Sell Brand Name Products

More Info

8

Ali Orders-Fulfill Orders Easily

More Info

9

Dropified-Automate Your Dropshipping Business

More Info

10

ProductPro-Improve Your Dropshipping

More Info

11

Spreadr App-Dropship Amazon Products

More Info

12

Importify-Get Products from Tons of Suppliers

More Info

13

Inventory Source-Sync Thousands of Dropship Products

More Info

14

BigBuy EU Dropshipping-Dropship High End Brands - Inactive

More Info

15

MXED-Pop Culture Goods - Inactive

More Info

16

Shopoo

Inactive

Show More
Spocket
For those who are looking to build a successful dropshipping app, then this is one of the top options. It has businesses that are located in Asia, US, Canada, UK and the EU and can help you get started really easily.
There are super high discounts and wholesale pricing that you can benefit from, giving you plenty of opportunities to earn profit from your sales. At the same time, all orders that are sent out will be done so with your branding, so customers know who the order is from and this improves the chances that you can retain them.
Spocket has easy to use, one-click fulfillment options and there are also auto-synchronization for products that you've listed on your website.
Oberlo
A free app that allows you to build a dropshipping website using AliExpress. You can bulk import products from the platform, editing the products with new titles, descriptions and prices with ease. Oberlo also has features that help you refine your store management with bulk order fulfillment with a single click.
Oberlo is a free app that has been developed only for Shopify and is a great starting point for those new to dropshipping. There is an extensive library of guides and technical support to help you get started in dropshipping if you want to.
SEO Booster
To get your website going, you will need to have your website ranked on Google. There is no better SEO app than the SEO Booster app. This app can help you refine your website so that you can rank for the most important keywords that are for your niche. This can help you build traffic and generate sales.
In addition to the text, there is also the chance to optimize images for your website's ranking, which can help you generate a lot more traffic.
Final Word: Must Have Shopify Apps for Dropshipping
When it comes to setting up your Shopify website, there are a few must-have Shopify apps for dropshipping. The website is your dream and you can build it exactly how you need it to be built. However, the three above are a great starting point or you can check out this article here about the best apps that can help you make your Shopify store a strong website with lots of selling potential.
Recap:
Offers & Promos