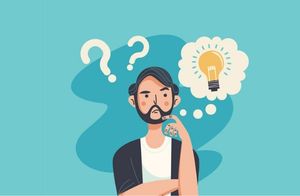 What Is a Dropship Store
Last modified: December 22, 2021
Do you want to know what is a dropship store? This is a new business model that has been created thanks to the internet and globalization. So if you're wondering this, here is some of the information for you about dropshipping and what makes it unique for business owners and customers.
Recommended: 20 Best Shopify Dropshipping Apps – 2022
| # | Name | Image | |
| --- | --- | --- | --- |
| | Shopify | | More Info |
| 1 | Spocket-World Wide Suppliers | | More Info |
| 2 | Syncee - Global Dropshipping | | More Info |
| 3 | Printful-Sell Printed and Embroidered Items | | More Info |
| 4 | Sup Dropshipping | | More Info |
| 5 | DropCommerce | | More Info |
| 6 | Modalyst-Sell Brand Name Products | | More Info |
| 7 | Ali Orders-Fulfill Orders Easily | | More Info |
| 8 | Blanka - Private Label Beauty | | More Info |
| 9 | Dropified-Automate Your Dropshipping Business | | More Info |
| 10 | ProductPro-Improve Your Dropshipping | | More Info |
| 11 | Spreadr App-Dropship Amazon Products | | More Info |
| 12 | Importify-Get Products from Tons of Suppliers | | More Info |
| 13 | Inventory Source-Sync Thousands of Dropship Products | | More Info |
| 14 | BigBuy EU Dropshipping-Dropship High End Brands - Inactive | | More Info |
| 15 | MXED-Pop Culture Goods - Inactive | | More Info |
| 16 | Fulfillbot: Dropshipping Agent | | More Info |
| 17 | KakaClo | | More Info |
| 18 | Roxie | | More Info |
| 19 | Shopoo | | Inactive |
| 20 | Oberlo-Get the Best Produtcts for Your Site | | Inactive |
What is Dropshipping?
Dropshipping is the process where a merchant sells their products direct through other websites. The website's owners use their own branding and sell the products as if they have them in stock. However, the merchant is the one responsible for fulfilling the orders.
As part of the deal, the merchant will send the products using the branding of the seller's website.
The customer makes no transaction with the merchant and only pays the seller. The seller then pays for the products and the delivery. The difference between the costs of the goods with the merchant and what the customer pays is the profit for the seller.
The customer has no knowledge of the merchant and believes that they are buying direct from the seller. This is really important as the seller is completely responsible for the quality of the products.
Is Dropshipping Profitable?
Dropshipping is a low-entry cost option for those looking to create their own business. In fact, the costs when you use platforms like Shopify to create your dropshipping platform allows the point where profit can be made to be really low. Only one or two orders are really needed before you could make profits.
The key to profitability is twofold. The first is to have the profit margins on the products that you want to sell to be between 40 and 70%. This is fairly easy to do and these profit margins are reasonable and allow you to have discounts that can attract new customers and reward loyal customers to your brand.
The next thing that you can do to make dropshipping profitable is to ensure that you're choosing the right products for your website. This can be done by selecting products that have high sales, good reviews and low costs.
Barriers to Dropshipping
There are no real barriers to dropshipping unlike with other options like affiliate marketing. In affiliate marketing, you have to be accepted into programs to ensure that you can promote a brand. However, with dropshipping, there is usually no application process. You can import the products you want from merchants and start selling straight away.
The average time it takes for a new seller to get their first order on a dropshipping store can be as little as 14 days.
Multiple Stores
Another advantage of dropshipping is that you can easily have multiple stores that can cover different niches. This allows you to appeal to wider audiences and gain more revenue and sales for a fraction of the costs that it would take if you were to do this with other business models like the traditional eCommerce store.
Final Word: What Is a Dropship Store
What is a dropship store? It is a type of store that sells the products of merchants and allows the fulfillment of the orders to be done by a third party who will use the branding of the seller. It is simple, effective and very profitable, especially when you use a platform like Shopify.
Offers & Promos