What Is Shopify?
Last modified: December 2, 2021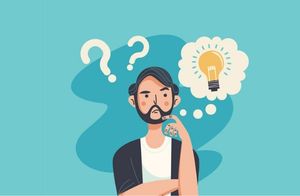 Shopify is an eCommerce platform that allows those with limited website development skills to create and run an online shop. In recent years Shopify, which is based in Canada, has seen a surge in popularity. During the Covid-19 pandemic, it saw significant growth both in valuation and use. The reason for this is because of its customization, ease of use and cost.
Here are some of the major features of Shopify that you should look out for.
1. Easy To Design
Like other website platforms, Shopify has themes that can be applied to the base code to customize the look and the features on a website. Whether you use one of their top themes from the theme store like Warehouse or you use a third-party theme like Booster, the design will be different.
Most themes have lots of customization options such as the colors, features on a page and the content on the page. You can also use Page Builders to fully make your Shopify store unique. Using themes makes it easier for those with no skills and limited budgets to create a store that is mobile optimized and good for converting.
2. The Ability To Add Functionality
Like other platforms, Shopify stores can have apps added to them to make them more functional. For example, you can add SEO apps like SEO Booster or shipping apps for better functionality in the fulfillment of your orders.
By using a series of apps when building a website instead of everything being on the website at once allows the website to be tailored and functional without being slow. The more code (i.e. functions) on a website, the longer it takes to load. That's why you should always uninstall any unused apps from your Shopify store.
3. Hosted
Unlike other options, with Shopify you get your site hosted by the company. This is good because they invest the money in offering quality hosting across the world. Therefore, the loading times for your site will be the same whether your customers are in Europe, the US, Australia, South Africa or somewhere else.
It also means that you can reduce costs. You don't have to pay a license for the code and then pay for hosting. It's all covered in one bill.
4. Payments
Shopify also provides payment solutions. This can be useful because one of the most tricky elements when it comes to selling online in collecting payments. With Shopify, that is all taken care of for you.
Shopify does charge you a transaction fee, but these fees are comparable to those from PayPal and other payment solutions.
5. Support
Whether you buy Shopify Plus or have a more limited account, Shopify has one of the best support systems online. It is far superior and it hires plenty of people who are experts in the software. Therefore, when you have a problem, you can be sure that you will receive help from someone who can support you better.
If you do buy into Shopify Plus, you will also get a dedicated account manager. This person is someone who will organize everything for you, which can be a great help when you're trying to build your business.
Final Word: What Is Shopify?
Shopify is the eCommerce package of many people's dreams. It has several features and functions that make it easy for you to sell online and make a living out of your business. You can learn more about Shopify on our FAQ pages.
Avi Klein
Vast experience in the online world. SEO expert, Web developer and consultant to several online companies.
Read more...
. Read more about
our approach
to reviewing themes and plugins.