What Is Shopify?
Last modified: September 21, 2023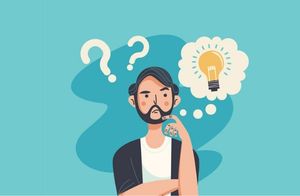 Shopify is an eCommerce platform that allows those with limited website development skills to create and run an online shop. In recent years Shopify, which is based in Canada, has seen a surge in popularity. During the Covid-19 pandemic, it saw significant growth both in valuation and use. The reason for this is because of its customization, ease of use, and cost.
Here are some of the major features of Shopify that you should look out for.
Key Takeaways
1
Shopify is an accessible eCommerce platform for those with limited web development skills.
2
Its popularity surged during the COVID-19 pandemic due to customization, ease of use, and cost.
3
Shopify offers themes for easy design and customization.
Recommended: 16 Best Converting Shopify Themes [Dec, 2023]
#
Name
Image

Get a Free Custom Shopify Store
1

Debutify

2

Symmetry

3

Palo Alto

4

Korando

5

Atlantic

6

Mavon

7

Grid Theme

8

Everything

9

Luce

10

BoosterTheme.com

11

Retailer Multipurpose Fastest Converting Shopify Themes

12

Polaris

13

Pop

14

Plain

15

Shoptimized™ - Highest Converting Shopify Theme

16

Jumpstart

Show More
1. Easy To Design
Starting an online business can be daunting, but Shopify simplifies the process. Like other website platforms, Shopify has themes that can be applied to the base code to customize the look and the features of a website.  With over 70 customizable themes, you can design a store that resonates with your brand. The drag-and-drop capabilities ensure that even those without technical expertise can craft a professional-looking site. Whether you use one of their top themes from a theme store like Warehouse or you use a third-party theme like Booster, the design will be different.
Most themes have lots of customization options such as the colors, features on the page, and the content on the page. You can also use Page Builders to make your Shopify store unique. Using themes makes it easier for those with no skills and limited budgets to create a store that is mobile-optimized and good for converting.
Moreover, the platform is optimized for mobile, ensuring a seamless shopping experience for your customers.
2. The Ability To Add Functionality
Like other platforms, Shopify stores can have apps added to them to make them more functional. For example, you can add SEO apps like SEO Booster or shipping apps for better functionality in the fulfillment of your orders.
By using a series of apps when building a website instead of everything being on the website at once allows the website to be tailored and functional without being slow. The more code (i.e. functions) on a website, the longer it takes to load. That's why you should always uninstall any unused apps from your Shopify store.
3. Hosted
Unlike other options, with Shopify you get your site hosted by the company. This is good because they invest the money in offering quality hosting across the world. Therefore, the loading times for your site will be the same whether your customers are in Europe, the US, Australia, South Africa or somewhere else.
It also means that you can reduce costs. You don't have to pay a license for the code and then pay for hosting. It's all covered in one bill.
4. Payments
Shopify also provides payment solutions. This can be useful because one of the most tricky elements when it comes to selling online is collecting payments.
While Shopify Payments is a popular choice, allowing businesses to accept credit card payments seamlessly, the platform doesn't restrict you. If you have a preferred payment processor, Shopify supports that too, albeit with an additional fee. Shopify does charge you a transaction fee, but these fees are comparable to those from PayPal and other payment solutions.
This flexibility ensures that businesses can choose what's best for their operational needs.With Shopify, that is all taken care of for you.
5. Support
Whether you buy Shopify Plus or have a more limited account, Shopify has one of the best support systems online. It is far superior and it hires plenty of people who are experts in the software. Therefore, when you have a problem, you can be sure that you will receive help from someone who can support you better.
If you do buy into Shopify Plus, you will also get a dedicated account manager. This person is someone who will organize everything for you, which can be a great help when you're trying to build your business.
Digging Deeper Into Shopify's Capabilities
Comprehensive E-commerce Solution
Shopify stands out as a comprehensive e-commerce solution tailored for businesses of all sizes. It's not just a platform; it's a holistic ecosystem that supports online sales, whether through your dedicated store, third-party marketplaces, or even social media platforms. With the digital landscape evolving, Shopify has consistently adapted, offering tools that cater to both online and brick-and-mortar sales.
Expanding Your Sales Horizons
Shopify isn't confined to your website. The platform integrates with various sales channels, including giants like Google, eBay, Walmart, and social media platforms like TikTok, Pinterest, Facebook, and Instagram. This multi-channel approach ensures that your products have maximum visibility, tapping into diverse customer bases.
Tools for Business Growth
Shopify's dashboard is a treasure trove of tools and insights. From tracking stock levels to viewing sales analytics, it offers a 360-degree view of your business. The platform even extends support for marketing endeavors, be it through chat apps on your site, email campaigns, or social media advertising. For those looking for financial support, Shopify Capital offers loans to eligible sellers, ensuring that businesses have the resources they need to scale.
Conclusion: What Is Shopify?
Shopify is the eCommerce package of many people's dreams. It has several features and functions that make it easy for you to sell online and make a living out of your business. You can learn more about Shopify on our FAQ pages.
FAQs
Is Shopify suitable for those new to e-commerce?

Absolutely! Shopify is beginner-friendly, requiring no coding knowledge. Its Starter plan, priced at $5 per month, is perfect for those testing the waters, especially on social media.

What kind of products can I sell on Shopify?

Shopify is versatile, best suited for selling physical products. However, certain items, like firearms, certain health claims products, and fireworks, among others, are prohibited.

Does Shopify offer tools for brick-and-mortar stores?

Yes, Shopify provides point-of-sale (POS) software for physical stores, ensuring a unified experience across online and offline sales channels.
Avi Klein
Vast experience in the online world. Shopify Expert, SEO expert, Web developer and consultant to several online companies. Read more about
our approach
to reviewing themes and apps.