Can I Sell Anything On Shopify?
Last modified: December 2, 2021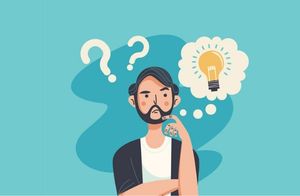 Many people new to Shopify wonder whether there are products that they cannot sell on the platform. There are three parts to this question. These are as follows: what Shopify will allow, what your payment gateway will allow and what the territory you're selling will allow you to sell. For instance, Shopify and Shopify Payments don't ban the sale of live insects online. However, Canada and some states in the USA do ban certain animals from being sold.
Therefore, you have to look at all three areas to determine whether or not you have the right products for sale on your Shopify store.
Recommended: 15 Best Product Review Shopify Apps – [2023]
#
Name
Image

Get a Free Custom Shopify Store
1

Wiremo: Product Reviews Photos

2

VITALS | 40+ apps in one

3

Judge.me Product Reviews

4

Loox - Photo Reviews

5

Editorify - Product Reviews

6

LAI AliExpress Reviews App

7

Opinew

8

Testimonials & Product Reviews

9

Growave ‑ Reviews, Loyalty ++

10

Rivyo Product Review

11

Stensilsed

12

Product Review Add-Ons

13

Ali Reviews AliExpress Reviews

14

Enorm Reviews - Photo Reviews

15

AliExpress Review Importer

16

Reviify ‑ AliExpress Reviews

17

MyReviewfy ‑ Product Reviews

Show More
The Shopify Platform
The Shopify platform has the least strict restrictions on sales when it comes to selling online. As long as you're not selling anything illegal; they generally don't worry about this. However, there are certain products that are limited such as some financial and professional services, intellectual properties and sites that sell immoral and illegal products.
This is because they expect you to be using at least some form of payment gateway, and they have their own rules about what you can and cannot sell. This does include their own payment solution.
Payment Gateways
Most payment gateways have their own list of products you can/cannot sell on the platform. You need to check your solution to ensure you're within their terms and conditions.
Shopify payments is slightly more strict on its use than Shopify. There are specifics when it comes to selling online. For instance, you cannot sell these products.
Investment and credit services
Money and legal services.
Virtual currencies
Adult content and services
Counterfeit or unauthorized goods
Gambling
Intellectual property or content/property that have specific copyrights on them.
Regulated or illegal products/services
Plus a few more.
These can change at a moments notice. For instance, when Covid-19 hit, there was a list of fake medication for the disease added to the list. So, always be sure to check on updates as they've been published.
Where You Sell
There are also important local laws that you need to consider. For instance, certain states in the US have laws on what you can and cannot sell that are unique to that state. Certain areas of India also have laws which are unique to them.
The same is said for entire countries. In Afghanistan, it is illegal to sell or buy alcohol. In Australia, there are many regulations about what you can and cannot sell. So, you should always check the local laws in regards to what you can and cannot sell.
It is best to check these laws before installing a translation app or a multi-currency app.
Final Word: Can I Sell Anything On Shopify?
While Shopify is an open community and platform, there are still regulations that mean you can't sell anything on the platform. You need to abide by rules of use for Shopify, your payment gateway and any local laws that are enforced in territories that you sell to. Remember, you can use certain apps to block certain countries from buying from you. A classic example of this is Easy Shipping Restrictions. It is a low cost app that can really help you keep within the law across the world.
Avi Klein
Vast experience in the online world. SEO expert, Web developer and consultant to several online companies.
Read more...
. Read more about
our approach
to reviewing themes and plugins.