How to Grow your Shopify Brand Internationally
Last modified: December 5, 2021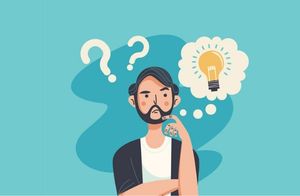 When it comes to expanding your Shopify store there are several ways that you can go. One of them is to extend your current market and to start selling overseas in an international market. Here are some of the thoughts that can help you get a successful brand at home to go international.
Recommended: 13 Best Shopify Multilingual Apps [Sep, 2023]
#
Name
Image

Get a Free Custom Shopify Store
1

Translate your shop GTranslate

2

Easy Language Translate

3

Translate Your Store – Weglot

4

LangShop - Language & Currency

5

Translate My Store

6

ConveyThis

7

Translation Lab

8

Langify

9

Panda Language Translate

10

Localize any Store‑Translated

11

Language Native Translate

12

Localizer

13

TRANSLATE & CURRENCY CONVERTER PRO

Show More
Different Cultures and Languages
The first thing to consider is that there are different cultures around the world that might make it challenging for your brand to enter. For instance, the UK, US and Canadian markets are very similar. Therefore, you can often jump from the US to the Canadian and UK markets with ease. You might also be able to extend to Australia and New Zealand.
However, other countries might have different cultures that make it harder. For instance, trying to sell in Africa or Asia might because some issues. Language barriers are one problem. While numerous people in these areas speak English, it might not be their first language. You will have to use a language app on your Shopify store or create a second store to convert your current offerings into a good store across the world.
Currency
Another problem you might have is currency. Very few countries share a single currency with the EU being a good exception. However, this can be easily overcome with the use of a currency converter. Those who use Vitals already have this option.
The currency converter should allow you to have a flexible price in international sales that allow you to maintain a good cash flow as the value of your native currency might change.
Fulfilment
As you expand, getting your products to your customers is going to get more challenging. That is why you need to carefully think about fulfillment. Some dropshipping businesses might be able to expand without ease and there are some carriers that can offer international shipping. You will need to make sure that you're covering these costs and not losing your profits as a result.
Use some of the fulfillment apps to help you find the best carriers and create shipping rules that can help you build a better brand shipping experience for your customers.
Laws
Another thing you've got to consider is the local laws. Some countries restrict sales of certain products and others require you to have specific legal jargon or disclaimers on your website. If you've been blocking the EU from entering your website, for instance, you might need to this of GDPR laws and how you can abide by them on your Shopify website.
Also consider your products. Some countries ban specific products. You can use page locks and other apps to block pages from specific audiences if necessary.
Final Word: How to Grow your Shopify Brand Internationally
When it comes to growing your brand, expanding internationally is a great way to go. There are some points to think about above. However, with Shopify, international selling is easy.
Avi Klein
Vast experience in the online world. SEO expert, Web developer and consultant to several online companies.
Read more...
. Read more about
our approach
to reviewing themes and plugins.