How To Set Up PayPal On Shopify
Last modified: December 2, 2021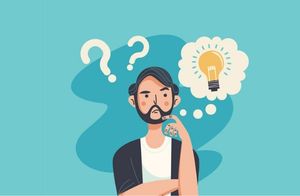 PayPal is one of the most popular payment gateways online. Not only is it used by companies to collect payments, customers also like to use the software to manage their finances and pay for goods. In addition, PayPal allows for payments to be made via debit and credit cards, so it's a versatile payment gateway.
PayPal is also one of the default payment modes on Shopify. Setting it up for your store is one of the easiest things you can do.
When it's enabled, customers can select PayPal on the checkout to complete the transaction. And customers won't need to leave your website, they will complete the transaction, via PayPal, while still on your store.
However, it should be noted that you will be charged for any transaction that's handled from PayPal. The transaction charge will depend on your currency, your monthly revenue and the order value.
However, PayPal also offers benefits to you and customers that makes it one of the top payment gateways online.
How To Set Up A PayPal Account On Shopify
Step 1: Log Into Your Shopify Dashboard
First, log into your Shopify dashboard using your log in credentials.
Step 2: Shopify Payments
Move to the payments screen, labeled as 'Shopify Payments' in the dashboard and within this screen click on the 'Edit' button in the PayPal section.
Step 3: Deactivate
On the dialogue box select the 'Deactivate' button. You will need to confirm the deactivation again by selecting 'Deactivate' when prompted.
Step 4: Select PayPal Account Type
Then find the drop-down menu in the Accept Payment section. Choose the type of PayPal account you currently have. Then you should click on the 'Activate' button.
Step 5: Enter Details
Enter your PayPal account email address. Click on the 'Next' button to proceed. You then need to enter in your PayPal account password and select the 'Log In' button.
Step 6: Give Permission
If you've not set up a PayPal account before, you will be given a 'give permission' screen. Read the text and then select 'I Give Permission'. If you've already created an account with PayPal, this screen will be skipped.
Step 7: Finishing
Once you've confirmed, you can navigate back to your Shopify Payments page. Your PayPal account is now connected and you can accept payments through PayPal.
It is also highly recommended that you carry out a couple of test transactions before going live on your site. This can be done through a test facility on PayPal.
If you want more help with PayPal, then you can always use the free PayPal app here.
Avi Klein
Vast experience in the online world. SEO expert, Web developer and consultant to several online companies.
Read more...
. Read more about
our approach
to reviewing themes and plugins.