Does Font Size Matter on Shopify?
Last modified: December 3, 2021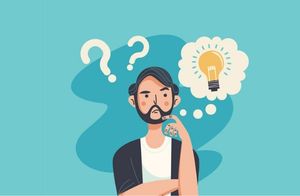 There are numerous different ways that you can improve your website's conversion rate on Shopify. While looking at the design, speed and other aspects often take precedence and this can have a small impact on the success of a website. However, there are also some other aspects of the design that website owners don't often consider.
One of those aspects is whether or not the size of the font matters.
Recommended: The 10 Best Shopify Store Design Apps – [2023]
#
Name
Image

Get a Free Custom Shopify Store
1

PageFly Advanced Page Builder

2

Shogun Landing Page Builder

3

GemPage Powerful Page Builder

4

LayoutHub Easy Page Builder

5

Slider Revolution

6

Product Filter & Search

7

Announcement Bar & Header Bar

8

Sales Pop Master ‑ Countdown

9

Drobile ‑ Mobile App Designer

10

Free Shipping Progress Bar

Show More
Smaller makes Products seem Less Expensive
Research has shown that when you have product prices in a smaller size, it can have an impact on improving conversions. This is because customers can think that the price is less when products are listed at a price in a smaller font.
This is completely against the standard thought that people think showcasing a price in big font. Therefore, it might completely reshape how you advertise on your website and with leaflets.
The Font also Affects Size
Another study on whether font size matters on your website's conversion found that it depends on what the font is for the optimal size. For instance, Comic Sans required the pricing to be on size 14 whereas Arial should be on font size 12.
It was also found that when a website had a font of Times New Roman or Arial, they were read faster by the consumer. The speed of the consumer reading might mean that you can improve the experience of the customer when you're providing them with long articles.
Changing Font Size on Shopify
To make this a difference on your website, you can make changes to your Shopify theme using the steps below.
Step 1 – Login
Log into your Shopify admin area using your credentials.
Step 2 – Shopify Theme Edit
Now you need to go to your 'Online Store' and then the 'Themes' tab. Find and click on the 'Customize theme' option. Within this area, you can find the 'themes option' that should be in the left-hand area of the popup.
Step 3 – Typology
Now you can see the 'Typology' tab. Enter this tab. There will options for you to edit the font that is being used on your Shopify font. For instance, you can change the font, the page heading font, the link color, product text styles, colors for the prices or more. You're also able to change the font size by entering in the size of the font you want.
Once you've done that you can click on the 'Save' options.
Final Word: Does Font Size Matter on Shopify
Yes. The font size does really matter. A smaller size can improve the conversions on your website, but it can also depend on what font you're using on your website. Some fonts might need to be slightly bigger than other fonts need to be.
Avi Klein
Vast experience in the online world. SEO expert, Web developer and consultant to several online companies.
Read more...
. Read more about
our approach
to reviewing themes and plugins.