How to Start a Shopify Medical Supply Store in [2023]
Last modified: December 12, 2022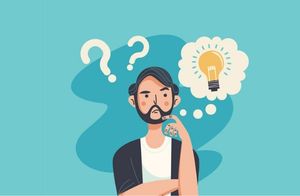 Are you looking to start a Shopify medical supply store? Since the Covid-19 pandemic, the demand for medical supplies has increased. In 2020, the market size for medical supplies was estimated to be approximately $132 billion. In just five years (2025) the expected size of the market is to exceed $133 billion. Therefore, there is a huge market that you can take a share of.
Recommended: The Best Shopify Theme for a Supplement Store: 10 Options
#
Name
Image

Get a Free Custom Shopify Store
1

Supply

2

Avenue

3

Handy

4

Boundless

5

Loft

6

Booster

7

Polaris

8

Galleria

9

Woodstock - Electronics Shopify Sections Theme

10

Warehouse

Show More
Do you Need a License?
There are concerns that you need a license to sell medical supplies. For some supplies, this might be the case. For instance, medication or anything that requires a doctor's signature could be the law. However, other products like dressings, clothing, and other items won't need a license. But it is always best to check your local authority or the business authority for the country you're selling to, to ensure that you can sell without any regulations.
Starting a Shopify Medical Supply Store
If you're looking to start a Shopify medical supply store, then you should follow the instructions below.
Step 1 – Create a Shopify Account
The first thing that you should do is to create a Shopify account. Shopify offers all new customers a chance to benefit from a 14-day trial. You can get longer free if you use a developer account, where you can have up to 50 orders without paying for a hosting charge.
Step 2 – Connect a Domain
Now you can connect a domain to your Shopify account. This is really quick to do. But if you don't have a domain name, you can register a domain with Shopify that will connect to your account.
Step 4 – Add Vital Information
Now you need to add the vital information that can help you get the orders to the customers and take payments. For instance, you need to add tax, payment, shipping and other information. This doesn't take too long.
Step 5 – Add Theme
Now you can install a theme on your website. There are lots of free and premium themes available. Two of the best premium themes are Shoptimized and Booster. These are great themes that have fast loading times.
Speed is very important when it comes to website performance. For every second that it takes your website to load, you will lose about 7% of your revenue.
Step 6 – Marketing
Now you need to get marketing. This includes improving your website's SEO and adding social media, email marketing, push notifications and more. You can get apps that have numerous functions on them to make this easier and more cost-effective.
Final Word: How to Start a Shopify Medical Supply Store
Above are the steps that are needed to start a Shopify medical supply store. It is really simple to do and can be ready within just a few hours. Just remember that marketing is going to make your store successful and this can take hours, days and weeks to get right.
Avi Klein
Vast experience in the online world. SEO expert, Web developer and consultant to several online companies.
Read more...
. Read more about
our approach
to reviewing themes and plugins.