How To Add Products To Shopify
Last modified: December 2, 2021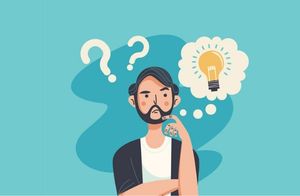 What does every eCommerce store need? Products. Adding products to your Shopify store is one of the most important actions that you're going to need to do. If you don't know how to add products to your store, you're going to struggle. There are several ways to start adding products to your Shopify store. Here they are.
Recommended: 10 Best Shopify Product Filter Apps – [2023]
#
Name
Image

Get a Free Custom Shopify Store
1

Smart Product Filter & Search

2

Product Filter & Search

3

TURBO Product Filter

4

Instant Search & Smart Filters

5

Zooomy Product Filters

6

Live Search & Smart Search

7

Product Lookup Form

8

Instant Search & Filter

9

Instant Search & Quick Filters

10

Simile | Smart Visual Search

Show More
Basic Adding Of Products To Your Shopify Store
Here are the basic steps to adding products to your Shopify store.
Step 1 – Login
Login to your Shopify store using your credentials.
Step 2 – Products
From the admin page, you need to go to the 'Products' page and then click on 'All Products'.
Step 3 – Create A Product
Then you can click on the 'Add Product' option on your website.
Step 4 – Enter product details.
Now you can add the details of the product to the page. This includes the product name, description, tags and other information that you might want to add. Be sure that you have the best product images and description.
Step 5 – Save
Click on 'Save' when you're finished.
Adding Products To Your Shopify Store In Bulk
You can also add products to your store in bulk. For this you might need to install an app to your store. Then you can use a CSV file to add the products to your store. One of the best Shopify apps that can do this is the Bulk Product Edit & CSV import app. This app allows you to upload apps in bulk as well as download them into a CSV file, make changes and then re-upload them.
This can save you time when you have lots of products to be uploaded.
Adding Dropshipping Products From AliExpress
If you're dropshipping from stores like AliExpress, then you can upload the products direct from these websites by using apps like Oberlo. All you need to do is install the Oberlo app onto your website and then select the products you want through the Oberlo website and click on the import option. You can read more about how this can be done in this blog post here.
It is important to note that if you're importing dropshipping products from AliExpress to change the product descriptions and titles of the products. The main reason for this is to improve your SEO ranking. This will increase traffic and improve conversions.
In addition, you should always look to import reviews from AliExpress into your store. This will improve the conversion rate and build trust with your audience. Therefore, you can improve your store's performance and make the most of your store within seconds.
Final Word: How To Add Products To Shopify
Adding products to your Shopify store is a vital part of being an eCommerce store. Whether you're selling your own products or dropshipping, you need to know how to add products to your website. There are two options, manually adding products to your store one-by-one or using a bulk uploading app whether it's your own products or those sold through AliExpress.
Avi Klein
Vast experience in the online world. SEO expert, Web developer and consultant to several online companies.
Read more...
. Read more about
our approach
to reviewing themes and plugins.