How to Run a Shopify Adult Store
Last modified: June 11, 2022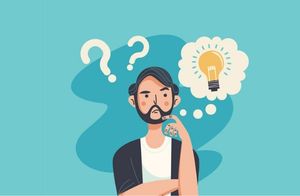 An adult store is one of the hardest stores to run online. This is because there are a lot more restrictions that are applicable to these stores. For one, age restrictions are in place for the products that you are selling. This can cause issues with promotion too. Therefore, here are some tips for running a Shopify adult store and ensuring that you have the best practices in place to follow legal restrictions and more.
Recommended: Top 10 Shopify Age Verification Apps – [2023]
#
Name
Image

Get a Free Custom Shopify Store
1

Age Gate

2

18 Plus Age Verification Popup

3

Age Check + Age Verification

4

Age Verification Pro

5

Smart Age Verification

6

Age Checker Plus

7

Age Verification Popup

8

Elfsight Age Verification

9

EVS Age Verification

10

Age Check

Show More
Step 1 – Start Like Any Other Store
The first thing to consider is that a Shopify adult store isn't that much different to other stores. Therefore, you can create an account, add payment details, add tax details, shipping information and more.
You can then also choose a theme and customize it for your brand.
Step 2 – Geolocation Apps
Now you need to do is to ensure that you're running a website that conforms with the laws of where the user is. This can be challenging, some countries have different regulations and even states within the US can have different laws.
Therefore, you should use one of the Shopify geolocation apps to prevent those who should not access your website from doing so. This is done based on their location. So you can block those who are from countries and locations have strict laws against access to your type of website.
Step 3 – Age Restriction App
Even when there are laws that allow access to adult websites, you might need to stick to certain legal requirements to who in that geographical area can access your website. Most areas, even with laws allowing for adult websites, will have some legal age that is set for viewing the content.
Therefore, you have to add an age restriction app to your website to ensure that the user is of the right age. This is fairly easy to do and there are lots of apps that are available which can do this.
Step 4 – Use Membership Websites
Another option is to also restrict access to members only. You can use a members application form to verify the age of the user and ensure that only those who are in the right country, state and age are allowed access. Anything that might be considered offensive or be illegal in some territories.
Membership websites are also a good way to control access because if you have a paid membership site, then you can get payment details, which are often in not given to those under a certain age.
Step 5 – Carefully Promote your Content
Be sure, that when you are promoting your content, that you do so carefully. You should make sure that you are following all of the rules on social media and other platforms. Most platforms, like Facebook, won't allow this content.
Therefore, you might need to build a good landing page and use email marketing to help you promote your website better.
Step 6 – Review Constantly
There are lots of changes with the rules and legislation, so always be on top of the local law changes and make adjustments to your website as is required.
Final Word: How to Run a Shopify Adult Store
Above are the tips for running a Shopify adult store. Use these tips to ensure that you stay within the law and don't get your website shut down.
Avi Klein
Vast experience in the online world. SEO expert, Web developer and consultant to several online companies.
Read more...
. Read more about
our approach
to reviewing themes and plugins.