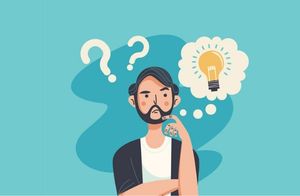 How to Adjust the Contrast, Brightness and White Balance of an Image on Shopify
Last modified: November 21, 2020
Images are an important part of marketing on your Shopify website. Without good images, customers won't want to buy your products, subscribe to your mailing lists or stay on your website any longer. Therefore, you can lose out on sales, revenue and profits in both the short and long term.
Luckily, as well as using Shopify apps like PixPix, there are image customization options within the Shopify system. These can help you adjust your images to make them more professional and better for your brand.
Using the inbuilt functions you can crop, resize, enhance, or even add text/colours to an image. In this article, we will be looking at how you can adjust the contrast, brightness and white balance of an image that is loaded on your Shopify store.
Step 1 – Login
The first step is to ensure that you're logged into your Shopify store.
Step 2 – Files
Now go to your website's 'Files' page and click on the image that you would like to make adjustments to.
Step 3 - Lighting
A new box will appear on the screen. You need to click on the 'Edit' option to see the image editor dialogue box. From there, you can click on the 'Lighting' option that will give you the choices that you can have on your website.
Step 4 – Options
Now you can choose the options that you would like to adjust the image for. There are four main options here, they are as follows:
Brightness: Can change the intensity of the light in the image.
Contrast: Needed if you would like to change the differences between the darkest and lightest areas of the image.
Highlights: Change the brightest part of the image to make something more pronounced.
Shadows: Changes the darkest part of the image to hide something.
Step 5 – Adjustment
Each of the options mentioned above has a slider. You can drag the slider along to find the perfect image or just click on the position on the slider. This will adjust the image and you can see a preview.
Step 6 – Apply
When you've finished editing the image, you can click on the 'Apply' to apply the adjusted light levels to your image.
Step 7 – Save
You can then click on the 'Save' option to complete the process.
Final Word: How to Adjust the Contrast, Brightness and White Balance of an Image on Shopify
When it comes to selling online, images play an important role. They tell customers more about the product, idea and content than any number of words can. They can also be processed by the brain much faster than length of text. Therefore, you have to ensure that your images are of a high enough quality for your customers. You can use the inbuilt image editor on Shopify or you can use an app like PixPix. Either option is great for your store and should help you wow customers.
Offers & Promos