How To Add E-Mail Signup To Shopify
Last modified: December 2, 2021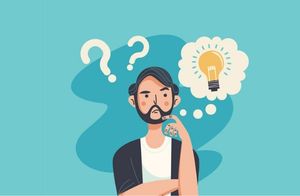 Email is by far one of the most effective ways you can generate an income on your Shopify store. For every $1 that you spend on email marketing, you're likely to see returns of between $38 and $44. Therefore, if you don't do email marketing now, you should learn to do so soon, it can really help you sell online.
Email marketing is so effective because it's permissible marketing, i.e. the customer has told you to send them marketing materials. This makes it more effective because customers are already aligned to your brand and know you. Trust is important in building a successful customer-supplier relationship.
However, for email marketing to work you need to continuously add new subscribers to your mailing list. There are several reasons for this:
A larger list will yield more sales.
To reduce the impact or reverse the impact of subscriber churn (the rate at which subscribers leave your mailing list).
To re-market to your audience who you know like your brand.
How Do You Subscribe People To Your Mailing List?
There are numerous ways that you can subscribe people to your mailing list. You can do it manually, by asking people if they would like to subscribe and then add them to your list as you get those requests. You should be doing this all the time, when you meet someone, ask them if they would like to be on your list.
However, if you rely on this, your list will grow slowly and you won't yield the best results. That is why you've got to add email signup forms to your Shopify website. This can be done through many different apps that offer you this function.
You should also look at which services the app can connect to. There are numerous email marketing software apps, including MailChimp and ConstantContact. Be sure the app you want to use supports these integrations.
Different Techniques To Get An Email Address From Visitors
Different apps allow you different ways to subscribe visitors to your mailing list. Some apps, like Vitals, offer numerous options for email sign up. So it all depends on your strategy on what app you need to use. Here are some tactics we suggest to grab the address from customers.
1. From Orders
Asking customers if they would like to receive promotional emails in the future at the order page is the number one tactic. Most of the time, this is just a tick box. It is easy to apply and very nonintrusive.
2. Games
Apps like Vitals use a wheel of fortune game where a customer enters their email address and offers subscribers the chance to win a prize (free gift, free delivery, discount, etc.). Gamification can be a great success as customers love the engagement this brings.
3. Pop-up
Pop-ups, like those that activate after so long on a page, or as the customer is about to exit the page have long be used. They can ensure that customers sign-up, as long as the pop-up is well designed. You can enhance the chances with a discount or something similar.
4. A Simple Form
Another option is to have a simple form that is placed on the website. Simple forms have the least returns, but they let visitors know that there is a mailing list that can be subscribed to.
Final Word: How To Add E-Mail Signup To Shopify
When you're looking to get more revenue, think about email marketing. Use subscription tools to signup visitors to your mailing list. There are numerous types of sign-up forms available through the Shopify App store. And all you need to do is to find the one you want and click on the 'Add App' button.
Avi Klein
Vast experience in the online world. SEO expert, Web developer and consultant to several online companies.
Read more...
. Read more about
our approach
to reviewing themes and plugins.