How To Add E-Mail Signup To Shopify
Last modified: October 5, 2023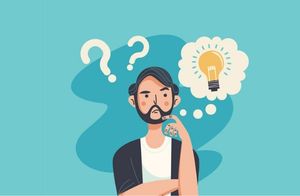 Email is by far one of the most effective ways you can generate income on your Shopify store. For every $1 that you spend on email marketing, you're likely to see returns of between $38 and $44. Therefore, if you don't do email marketing now, you should learn to do so soon, it can really help you sell online.
Email marketing is so effective because it's permissible marketing, i.e. the customer has told you to send them marketing materials. This makes it more effective because customers are already aligned with your brand and know you. Trust is important in building a successful customer-supplier relationship.
However, for email marketing to work you need to continuously add new subscribers to your mailing list. There are several reasons for this:
A larger list will yield more sales.
To reduce the impact or reverse the impact of subscriber churn (the rate at which subscribers leave your mailing list).
To re-market to your audience who you know like your brand.
Key Takeaways
1
Email marketing yields high ROI, with every $1 spent generating $38 to $44 in returns.
2
Ensure the chosen app for email signup supports integrations with popular email marketing software like MailChimp and ConstantContact.
3
Adding email signup forms to Shopify can be done manually or through various apps that offer this functionality.
Recommended: 16 Best Shopify Email Marketing Apps – [2023]
#
Name
Image

Get a Free Custom Shopify Store
1

Omnisend

2

AVADA Marketing Automation

3

Privy

4

Consistent Cart

5

Justuno

6

Conversio Marketing Automation

7

TADA

8

BayEngage

9

Spently

10

SmartrMail Email Marketing

11

Seguno: Email Marketing

12

Abandonment Protector

13

MailerLite Email Marketing

14

iContact Email Marketing

15

Younet

16

Jilt

Show More
How Do You Subscribe People To Your Mailing List?
There are numerous ways that you can subscribe people to your mailing list. You can do it manually, by asking people if they would like to subscribe and then add them to your list as you get those requests. You should be doing this all the time, when you meet someone, ask them if they would like to be on your list.
However, if you rely on this, your list will grow slowly and you won't yield the best results. That is why you've got to add email signup forms to your Shopify website. This can be done through many different apps that offer you this function.
You should also look at which services the app can connect to. There are numerous email marketing software apps, including MailChimp and ConstantContact. Be sure the app you want to use supports these integrations.
Different Techniques To Get An Email Address From Visitors
Different apps allow you different ways to subscribe visitors to your mailing list. Some apps, like Vitals, offer numerous options for email sign up. So it all depends on your strategy on what app you need to use. Here are some tactics we suggest to grab the address from customers.
1. From Orders
Asking customers if they would like to receive promotional emails in the future at the order page is the number one tactic. Most of the time, this is just a tick box. It is easy to apply and very nonintrusive.
2. Games
Apps like Vitals use a wheel of fortune game where a customer enters their email address and offers subscribers the chance to win a prize (free gift, free delivery, discount, etc.). Gamification can be a great success as customers love the engagement this brings.
3. Pop-up
Pop-ups, like those that activate after so long on a page, or as the customer is about to exit the page have long be used. They can ensure that customers sign-up, as long as the pop-up is well designed. You can enhance the chances with a discount or something similar.
4. A Simple Form
Another option is to have a simple form that is placed on the website. Simple forms have the least returns, but they let visitors know that there is a mailing list that can be subscribed to.
Enhancing Email Signup Integration
Customizing the Signup Form
We understand the pivotal role that a well-crafted email signup form plays in capturing leads and driving conversions. Shopify provides a basic, yet customizable registration form.
However, to elevate the user experience and cater to diverse business needs, we dig deeper into advanced customization options. With years of expertise in digital marketing and development, we've mastered the art of tailoring signup forms to resonate with the target audience and align with the brand's identity.
There are four predominant styles of signup forms, each offering a unique interaction experience.
The Slideout Tab is a subtle, yet effective approach, where a floating tab, positioned as per preference, unveils the signup form upon clicking.
The Lightbox style dims the background and overlays the signup form at a specified time or scroll point, capturing immediate attention.
The Bar style is a straightforward approach, displaying a signup form as a bar on the top or bottom of the page.
Lastly, the Embedded style allows for the integration of the signup form directly within the webpage, offering a seamless browsing experience.
Our team is adept at implementing and customizing these styles, ensuring they complement the website's design and enhance user engagement. We meticulously code and test each element, guaranteeing optimal performance and responsiveness.
Methodologies for Integration
Integrating an email signup form on Shopify can be achieved through direct code editing or utilizing third-party applications. We have extensive experience in both methodologies, ensuring a smooth and efficient integration process.
Editing the code requires a nuanced understanding of Shopify's theme structure and coding protocols. Our developers are well-versed in navigating and modifying code, ensuring the integration of customized fields and elements that align with business requirements.
For those seeking a streamlined process, third-party applications offer intuitive interfaces and templates for creating and integrating signup forms. We ensure that these applications are seamlessly integrated, fully functional, and adhere to the highest standards of security and performance.
Optimizing Email Signup for Marketing
Newsletter Integration
Newsletters are instrumental in nurturing leads and fostering customer engagement. We have honed our skills in integrating newsletters with email signup forms, ensuring subscribers are seamlessly added to the mailing list.
Our approach is rooted in strategic planning, where we align the signup process with the overarching marketing strategy, ensuring consistency in messaging and branding.
We emphasize the importance of exclusive deals and appreciation letters, recognizing their potency in enhancing subscriber engagement.
Strategic Insights and Analytics
Our approach to email signup integration is underscored by analytics, where we monitor and analyze user interactions to gain valuable insights. These insights inform strategic adjustments, ensuring the signup form is optimized for maximum conversions.
We are committed to continuous improvement, leveraging analytics to enhance the user experience and align the signup process with evolving business needs and market trends. Our expertise ensures that the email signup form is not just a tool for capturing leads, but a strategic asset that drives marketing success.
Conclusion: How To Add E-Mail Signup To Shopify
When you're looking to get more revenue, think about email marketing. Use subscription tools to sign up visitors to your mailing list. There are numerous types of sign-up forms available through the Shopify App Store. All you need to do is to find the one you want and click on the 'Add App' button.
FAQs
How can I ensure the security and privacy of the email addresses collected through the signup form?

We always prioritize security and privacy. Ensure the use of secure and encrypted connections, comply with GDPR, and regularly update security protocols.

What are the best practices for increasing the conversion rate of email signups?

Optimize the form's design for user-friendliness, offer incentives for signing up, and ensure the signup process is quick and straightforward.

How can I effectively segment the email addresses collected to target specific customer groups?

Utilize analytics to categorize subscribers based on behavior, preferences, and purchase history, enabling personalized marketing campaigns.
Avi Klein
Vast experience in the online world. Shopify Expert, SEO expert, Web developer and consultant to several online companies. Read more about
our approach
to reviewing themes and apps.