How to Covert More of your Traffic within Time on Shopify
Last modified: January 10, 2022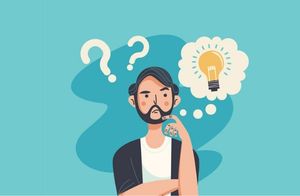 While price and features are the more frequent selling points that marketers use to sell products, research has often found that consumers prefer time as a selling point. Why? Because time is one of the most scarce resources that people have. How many times have you wished that you had more time for a product, your business, to see family, friends? That is because once time has been used up, you will never get it back.
Customers think the same way. Once customers have used time, they will never get it back and a good time has a more personal, goodwill feeling that gives them positive emotions with the use of a product/service.
Therefore, brands on Shopify should not be looking at using price or features to help differentiate products on a website, but rather time.
Recommended: 12 Best Shopify Traffic Apps – [2023]
#
Name
Image

Get a Free Custom Shopify Store
1

Privy

2

Justuno

3

Conversio Marketing Automation

4

Seguno: Email Marketing

5

Flightplan

6

Gleam

7

Plug In SEO

8

SEO Manager

9

Ultra SEO

10

Vitals

11

Sales Rocket

12

ReloadSEO

Show More
Current Marketing Trends
In fact, this is not a hidden secret within the marketing world. About half (48%) of adverts that can be found online, on TV and other media have references to time within them. This is because this is very important to customers.
Research has also been carried out using lemonade stands. Three lemonade stands were set up and each was given a different sign for customers to spend between $1 and $3 to buy some lemonade (customers chose purchasing price). The three signs were:
Spend a little time and enjoy C&D's Lemonade
Spend a little money and enjoy C&D's Lemonade
Enjoy C&D's Lemonade
The results of the study were very interesting. The study compared how much people were willing to spend on the lemonade. Results showed that those who saw the 'Spend a little time…" sign were willing to spend twice as much as those who were shown either of the other two.
Another study was also completed on iPods. College students were asked one of two questions:
How much money have you spent on your iPod
or
How much time have you spent on your iPod
When the students responded, those that were asked about how much time they spent on their iPod, there were a lot more positive conversations.
Using Time in Marketing
There are many ways that you can use time within marketing. For one, you can use delivery times as a way to offer customers a more rewarding experience. When you use next day delivery or receive within so many days, then you can see customers will choose this option.
Or you can use time as a way to describe the experience someone will have. For instance, the popular beer company Miller's using Miller's Time. This can be useful with services or when you have products that are used for events, experiences, etc..
Another option is by showing when you can save time for the customer. For instance, spend half the time doing a task is a common marketing tactic.
Final Word: How to Covert More of your Traffic with Time on Shopify
Time is a very effective and important way that you can sell to audiences on Shopify. Using the tactics labeled above and including time, you can increase conversions and earn more revenue.
Avi Klein
Vast experience in the online world. Shopify Expert, SEO expert, Web developer and consultant to several online companies. Read more about
our approach
to reviewing themes and apps.