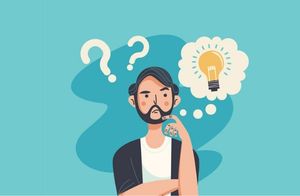 How to Create a Print on Demand Business
Last modified: January 19, 2022
Are you looking for a new business idea and think that a print on demand business is a great idea? Then read on with this guide on the best setup for this business model and how you can make it a success.
Recommended: The Top 12 Shopify Print On Demand (POD) Apps
#
Name
Image
Shopify

More Info

1

Printful

More Info

2

Printify

More Info

3

CustomCat

More Info

4

SPOD

More Info

5

teelaunch

More Info

6

JetPrint

More Info

7

AOP+ Easy Print on Demand

More Info

8

T-Pop

More Info

9

Two Fifteen

More Info

10

Pixels

More Info

11

WC Fulfillment

More Info

12

Factory4me

More Info

Show More
Why Create a Print on Demand Business?
There are numerous reasons why you should create a print on demand business. The first is costs. Because you don't have to pay for a single item of stock before you start to build your website, all costs for the product can come after you've had an order. This allows you to spend the minimal amount to get your website going.
At the same time, print on demand businesses that use options like Printful and Printify can allow the printer to complete the shipping for them. Therefore, you can spend more time on your website marketing rather than servicing customers. This allows you to draw more traffic to your website and improve your website's revenue.
Another great benefit is that you can create a truly unique set of products. You can create your own designs, styles and branding that allow you to have a set of products that customers want.
How to Host a Print on Demand Business
If you're looking to get started, you first need a platform that allows you to sell. One of the best options for this is Shopify. Shopify is a great eCommerce platform that allows you to choose the best theme for your store, customize it, connect to a print on demand supplier and take payments.
There are numerous apps that can help you enhance the website. For instance, you can build gamification for collecting email addresses, build a better email marketing system or add auto-posting for social media to create more engagement.
At the same time, Shopify has easy to follow billing cycles so you know exactly what you're paying for.
Product Creation
When you've created your website and connected it to a supplier for print on demand products, you can start to design your products. This can be a quick or long process, depending on your skill level and how much time you have.
One of the top tips that would be advisable is to always change your products around. See what is selling well and replace old, poorly selling designs with new ones. You can also change designs regularly to create scarcity and increase conversions. For instance, you could have a design that is only going to be available for four weeks. Once that time has gone, the product is no longer available.
Final Word: How to Create a Print on Demand Business
Are you looking at how you can create a print on demand business? Above is a quick guide on how you can do that with ease. With the right supplier and platform, you could have your business started within the first few hours.
Recap:
Offers & Promos