How to Disable a Customer's Account on Shopify
Last modified: November 30, 2023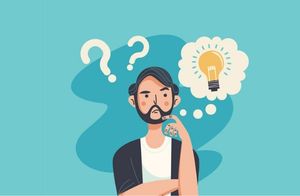 There are going to be times when you might need to disable a customer's account on your Shopify store. This could be because the customer has not made a purchase from your store for a long time or there could be some fraudulent activity on an account that you would like to remove from your store.
You might also have a customer request that their account be deactivated. There are numerous reasons for this but under many laws, this must be done within a relevant time period. Finally, you might also have changed the direction of the business and old customers don't now match the direction of your business.
There is an easy process that allows you to disable a customer's account on your store. Here are the instructions on how you can disable your customers' accounts. There are also apps that can help you manage your customers, you can find one of those apps here.
Key Takeaways
1
Ensure the customer has an activated account on Shopify before attempting to disable it.
2
Find and select the customer in the 'Customers' section to initiate deactivation.
3
Click 'Disable Account' under customer details to remove their account permanently.
Recommended: 10 Best Shopify Fraud Protection Apps – [2023]
#
Name
Image

Get a Free Custom Shopify Store
1

Shipping Address Validator

2

Beacon ‑ Fraud Inspector

3

NoFraud Fraud Protection

4

FraudBlock Fraud Prevention

5

Fraud Filter

6

ClearSale

7

Signifyd ‑ Fraud Protection

8

FraudLabs Pro Fraud Prevention

9

Thirdwatch: Reduce RTO with AI

10

Fraud Killer

Show More
Step 2: Customers
Before you complete this task, you have to be sure that your customer has activated an account on your Shopify store. If they haven't, then you cannot deactivate the account. If the customer has not made an order yet, then you can just delete them from your records instead.
If you know that they've created an account, then you can access your 'Customers' section by finding the option on the left-hand menu as you've logged into your account on Shopify. Once you've found the option, click on it.
Step 3: Select Customer
You will see a list of customers display on your screen. Within this list will be the customers that you want to deactivate. Select the customer that you would like to deactivate by clicking on their name.
Step 4: Disable the Customer's Account
Once you've selected the customer, you will be directed to the page that shows all the information that is relevant to the customer. To disable the customer's account, you need to click on the option that reads, 'Disable Account'. This option has a ban-sign beneath it. The option is very clear and easy to find.
If a customer has not activated an account, then the disable account line will not be there for you to click upon.
As soon as you click on the option, a new dialogue box will appear that will ask you to confirm that you wish to disable the account. You need to click on the 'Disable Account' button that is at the bottom of the window to confirm. This will remove the customer's account from your website. You cannot undo this action.
Conclusion: How to Disable a Customer's Account on Shopify
When it comes to the management of customers on your Shopify store, you can be excellent to be able to disable a customer's account. The process for this is really simple and you don't need an app from the Shopify App Store, but that can sometimes make the process much easier. Otherwise, just follow the steps above.
FAQs
Is it possible to disable multiple customer accounts at once on Shopify?

Bulk account deactivation isn't a standard feature; accounts must be disabled individually for security reasons. You may need to explore custom development or third-party apps.

How do I handle customer data after disabling their account on Shopify?

When you disable a customer's account on Shopify, follow data protection laws; store or delete customer data as required while respecting privacy and security norms.

Can a customer reactivate their account after it's been disabled on Shopify?

Yes, customers can reactivate their disabled accounts on Shopify, the process depends on how the account was disabled, and it's at the store owner's discretion based on store policies.
Avi Klein
Vast experience in the online world. Shopify Expert, SEO expert, Web developer and consultant to several online companies. Read more about
our approach
to reviewing themes and apps.