How to Get More Customers for your Recommerce Brand
Last modified: April 25, 2023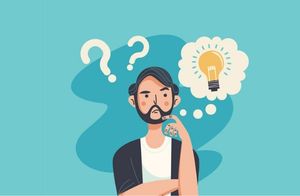 When you're a recommerce brand you've got several advantages that can mean you can have high conversion rates. Recommercing is the process of selling previously sold items to customers whether that is reselling stock that has been returned, reselling stock that has been used, refurbishment of old products or upcycling. These group of products has seen a huge increase in popularity over the recent years and therefore you can earn big from this niche.
However one of the biggest challenges that you're going to have is to get more customers for your recommerce brand. This is because your product listings can be very dynamic, changing in an instance as you bring in new products or sell out of limited lines.
Therefore, you will need a new set of ways in which you can attract customers to your brand. Here are some of the best options that you have which are cost effective and will help you generate interest.
Recommended: 10 Best Shopify Boost Sales Apps – [2023]
#
Name
Image

Get a Free Custom Shopify Store
1

Ultimate Sales Boost

2

Unlimited Smart UpSell Offers

3

Sales Pop ‑ Boost Sales

4

Sumo: Boost Conversion & Sales

5

SALES ROCKET ‑ 40+ APPS in One

6

Sales Notification | Sales Pop

7

Vitals: 40+ Marketing Apps

8

Stream Pop Up & Boost Sales

9

SMS & Web Push ‑ Pushnami

10

Sales Pop Master ‑ Countdown

Show More
Social Media
Those who are recommercing are often very popular on social media sites. If you're upcycling you can have a lot of engagement on social media such as Instagram and Facebook. These very visual platforms allow you to publish content that shows the story of how you changed a product and showcase the finish item.
Or you can use social media to give advice, tips or just engage in conversation with audiences.
On Facebook you should be publishing at least one or two updates per day. If you're going to be using Instagram you need to publishing between three and five updates per day. You will get a lot of interaction on these platforms.
In addition, you can start to use video platforms like TikTok and YouTube that allow you to showcase the process of upcycling in a video that can then be used on your website, the video sharing platforms and other social media updates.
SEO
SEO is another important aspect for you to build traffic to your website. Your biggest problem will be that you will struggle to get unique products to be listed easily on search engines very easily. Instead, you need to think about your wider website and what content audiences will want to read.
Research has shown that blogging can be very helpful here. Websites that publish more than 15 blog posts per month will get more traffic, leads and sales than those that don't blog at all. In addition, you can use blogs to show your expertise and more.
You can improve your SEO with some good apps as well.
Email Marketing
Another focus is email marketing. You should use apps like Vitals to create several opt-in forms and popups on your website to collect email addresses. You can then send them several emails a month to help promote your website and the latest products that you have online.
Email marketing is one of the best selling platforms for digital marketing. For every $1 that you spend on email marketing, you are likely to get about $38 and $44 in return.
Final Word: How to Get More Customers for your Recommerce Shopify Brand
When it comes to recommercing on Shopify, you need to attract audiences and customers to your website. The three main efforts should be on email marketing, search engine optimization and social media. Using these can help you generate revenue and improve the lifetime value of your customers, regardless of what you sell whether it is used furniture or second hand book.
Avi Klein
Vast experience in the online world. SEO expert, Web developer and consultant to several online companies.
Read more...
. Read more about
our approach
to reviewing themes and plugins.