How to Make Passive Income as a Teenager
Last modified: April 18, 2022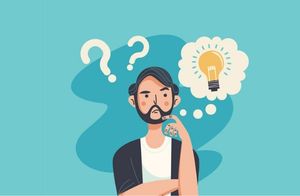 When it comes to passive income, one of the biggest advantages is that it is open to everyone. One of the biggest earners on YouTube in 2020 was Ryan Kaji who was 9 years old at the time. And others are teenagers who've started their businesses. Passive income is a great way for younger generations to earn a living or make a little extra. So here is how to make passive income as a teenager.
Recommended: The 10 Best Good Looking Shopify Themes
#
Name
Image

Get a Free Custom Shopify Store
1

Galleria

2

Trademark

3

Booster

4

Symmetry

5

Artisan

6

Plain

7

Empire

8

Avenue

9

Context

10

Boost

Show More
Step 1: Check Laws
The first thing that you might need to do is to check the laws surrounding your age and whether you can build a business. In some cases, there are stipulations, like parental supervision or what industries you can work in.
Ensuring that you can run a business or have contracts with suppliers allows you to stay protected.
Step 2: Create a Niche
Now you need to find a niche for your brand. There are lots of different niches that you can do. There could be something specific like selling pet supplies or clothing for your peers. And you should also select a platform.
Do you want to create a website that sells products/services from your website? Or do you want to create a YouTube channel that allows you to connect with audiences?
Selecting a platform now allows you to focus your efforts.
Step 3: Create a Website
Whatever platform you're choosing to build your sales on, you want to have a website. It allows you to have a footprint online and you can generate more interest in your brand. It can also be a good way for you to increase the amount you charge brands.
For instance, a website that gets 1000 or 2000 hits per day, can earn you more money than getting that on your YouTube channel with a few hundred views on your website.
Step 4: Diversify
Another thing to consider is to diversify. You might want to have started with an affiliate marketing website or series of YouTube videos. But you might also want to earn more revenue through merchandising sales, sponsored content or something else.
Diversification allows you to increase the revenues of your small business. But it also means that when one revenue stream is lower, the others will sustain you.
There are lots of ways to diversify without increasing the amount of work that you have to do. So be smart with your work and take your time.
Step 5: Keep Going
While it might be tempting to stop after a while, it can take a long time to get a passive income to get going. Or you need to keep up with your activities to ensure that you can build a continuous passive income.
Final Word: How to Make Passive Income as a Teenager
Above are the smart steps on how to make passive income as a teenager. They are simple to follow and you can build your website on Shopify for a good, low cost income with a brilliant custom domain.
Avi Klein
Vast experience in the online world. Shopify Expert, SEO expert, Web developer and consultant to several online companies. Read more about
our approach
to reviewing themes and apps.