How to Sell Print on Demand Journals
Last modified: September 21, 2023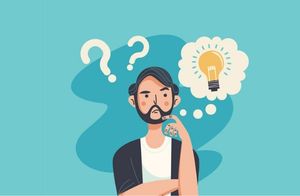 Journals are very popular as gifts for many different people. The sales have grown so much over the past few years with 2018 seeing sales rise by 40% alone. There are many times that you can sell print on demand journals from those that are designed for students and those that are designed for business leaders.
If you're looking to sell print on demand journals, then here are some tips to help you get started.
Recommended: 14 Best Shopify Print-On-Demand (POD) Apps – [2023]
#
Name
Image

Get a Free Custom Shopify Store
1

Printful

2

Printify

3

SPOD

4

CustomCat

5

teelaunch

6

JetPrint

7

AOP+ Easy Print on Demand

8

T-Pop

9

Two Fifteen

10

WC Fulfillment

11

Factory4me

12

Pixels

13

Riverr

14

Print Partners

Show More
1. Choose a Niche
One of the most important benefits of print on demand journals is that you can choose a niche that is suitable for you and your audience. For instance, you can create lots of different business journals, home journals, journals for students.
Or you can create journals that don't have lots of rigidity to them. Or you can create journals that have all the dates and information within them.
Having a niche can help you perform better with customers because they will have a better idea of what to expect from you.
Check out our list of the best print on demand products you can sell.
2. Choose a Platform
Another decision that you have is on what platform you would like to sell on. Shopify is one of the best platforms because it is a complete eCommerce package. It has lots of elements that can be added for enhanced performance. For instance, you can include things like email marketing, auto-posting on social media, push notifications and more.
Shopify can also connect to your website's printers with ease. There is also a great pricing system that makes it easy to understand.
3. Choose a Printer
The next thing that you need to do is to choose a printer and create the products. This can be easily done as there are lots of POD apps that are available on Shopify. There are brands as well like Printful and Printify that can help you create the perfect journals for your brand.
Choose the printer based on their costs, turnaround time, support and more. There are lots of options that are available for you.
4. Market your Brand
You need to be sure that you market your brand. Video marketing is one of the most successful ways that you can help you sell your journals. Videos are known to improve trust with your audience and you can also build your website's conversion rate because customers love them.
There are also options about social media, email marketing and more. You should also improve your website's SEO and you can increase this using several apps that are available on Shopify.
Final Word: How to Sell Print on Demand Journals
Are you looking to sell print on demand journals on your website? Above are some of the best tips for you to create the print on demand journals. With a Shopify website, with a great theme, you can build a website and start selling within a few hours.
Have you ever considered selling something completely different using POD? How about POD hats?
Avi Klein
Vast experience in the online world. Shopify Expert, SEO expert, Web developer and consultant to several online companies. Read more about
our approach
to reviewing themes and apps.