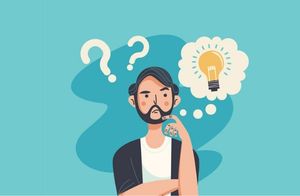 How To Update A Shopify Theme
Last modified: December 2, 2021
From time to time your Shopify theme might have some changes made. There are numerous reasons why this might happen. It might be because there was a coding error in the theme that stopped a function from working, or prevented an app from integrating.
However, most likely it is for a security concern. Most hacks occur because of an old code still being used and there is a vulnerability hackers can use.
Most themes bought from Shopify include lifetime upgrades. Other premium themes can include either a one year of free updates or a lifetime of updates.
Of course, updating your theme can cause you to lose some customization you've already made. So here is a method that can help you to update your theme without losing your customization/settings.
Before Updating
Before you update your theme to a new version, you need to have:
Copies of your logo and features stored on a local folder.
Documentation of apps stored on your Shopify store.
A duplication of the old theme.
If you need to duplicate your old or published theme, follow these instructions:
Step 1: Log Into Your Shopify Admin
Log into your Shopify admin using your store credentials.
Step 2: Go To Your Theme Settings
Go to your theme selection screen and then click on the '…' button. From the dropdown menu, select the 'Duplicate' option.
Step 3: Open
Now an unpublished duplicate of your theme will be displayed below. It should have a title with something similar like 'copy of theme vX-X-X'.
Open this duplicate and click on the '…' button again. You should then select the option 'Edit HTML/CSS'.
Download New Theme
Now you need to download the new theme file for your store. These are the instructions for downloading the new theme from Shopify Theme Store. If you've used a third party theme that isn't on Shopify, refer to their download process.
Step 1: Ensure You're Inside Your Account
First ensure that you're logged into your Shopify account which you bought/downloaded the theme from.
Step 2: Theme Page
Next go to the theme page on the Shopify Theme store and click on the 'Buy Theme' option.
The theme will then be added to your Theme page within your Shopify admin section.
Step 3: Update Theme Settings
Now in separate windows, open the customization theme editor for the duplicate and new theme files. On the new version, right-click on the 'Customize theme' button and select the 'Open in new window' or 'Open in new tab' option.
Step 4: Customize New Theme
Now you should upload your feature, logo and other branding that was on the old theme files into the new theme files.
Step 5: Custom Code
If there were any custom code aspects added to your liquid files, you will have to reinstall these. And if there were apps which added code to your theme files, these will need to be installed again.
Step 6: Publish
Once you've finished updating your new theme file with all the custom elements you added, you can click on the 'Publish' button to make it go live on your website.
When you have a quality theme for your Shopify store, you will win over customers. But, you must keep up with updating your store's theme. This will maintain your website's security and the aesthetically pleasing look of your store.
Offers & Promos