The 13 Best Shopify Chat Apps – [2023]
Last modified: July 4, 2022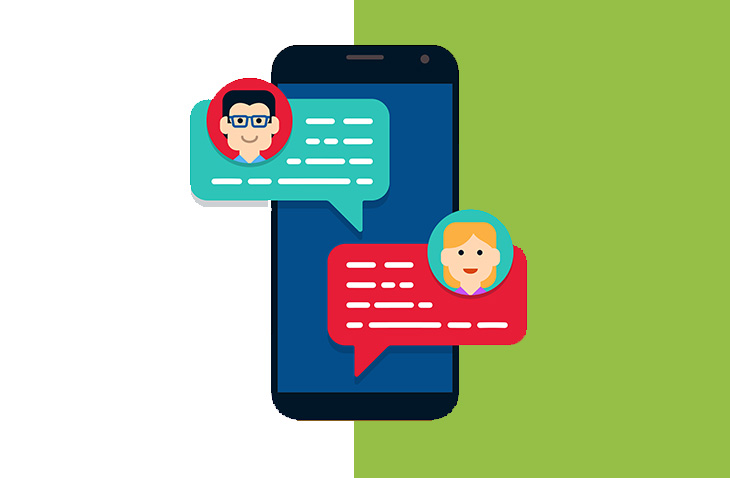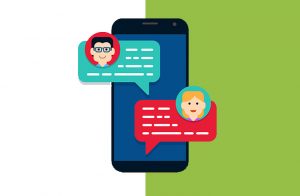 Chat features on a website are more important now than ever. Customers see a chat feature on a website as a sign of your professionalism. It helps to build trust between you and the website visitor. Being able to reach someone on your team to discuss problems with orders, ask for more product information or perhaps to discuss delivery options, customers will get instant gratification. This will provide more satisfaction to the customers.
Using one of the many Shopify Chat apps, you can build a professional relationship with visitors. This will help you to convert visitors into long term customers. It is often found that adding a chat facility on your website can help increase sales.
Why Do You Need One Of The Shopify Chat Apps?
To add chat to your Shopify store, you need to add a chat app to your store. This can give you the coding to initiate a chat as well as the server and functionality for many chat functions. Different chat apps have different functions and it depends on your specific needs and resources as to which is best for you.
Customers are moving more towards online to talk to brands. About three in every four customers find online chat more satisfying than other forms of communication.
According to statistics, nearly two-thirds of customers are expecting brands respond immediately to online chat requests. But interesting only a third of retailers are utilizing online chats. This can mean that many shoppers aren't getting the customer service that they expect from their brands.
But now is a perfect time for brands to build more chat into their websites. In the past year there has been a 7.9% increase in the number of online chat requests from customers.
These are the top Shopify Chat apps for you to choose from.
#
Image
Name

Get a Free Custom Shopify Store
1

Facebook Live Chat

2

Live Chat by Combidesk

3

Embedded Chat

4

Chataffy

5

Floating Chat Bubble

6

WhatsApp Chat - Live Chat

7

Tidio Live Chat

8

Social Call and Chat support

9

SaleSmartly Chat

10

Gorgias - Support & Live Chat

11

ShopMessage

12

Re:amaze Live Chat & Helpdesk

13

Live Chat + Product Cards

Show More
Filter between free and paid
Facebook Live Chat

Facebook messenger is becoming one of the top live chat solutions on the internet. Nearly everyone has access to Facebook and it automatically keeps a record of conversations, something that inbox for you to respond to later.
Facebook is really taking B2C communications seriously. With this app, you can take advantage of the desire for customers to use Facebook and the social media platform's dedication to consumers. This app allows you to add that functionality onto your website where you can keep a record of all conversations you've had.
In addition, you can load your messenger asynchronously, so there is limited impact on the speed of your website. The app is also mobile friendly, so customers can chat to you on the go.
Facebook Live Chat Highlights:
Connect with one billion Facebook users.
Keep records of conversations you've had with visitors.
Doesn't slow down website and looks great on mobile devices.
Helps to improve trust between you and website visitors.
Live Chat by Combidesk

This app allows customers to speak to you in realtime by adding chat software directly onto your store. Therefore, as long as your website is live, so is your chat facility. There are lots of functions that allow you to have a complex, yet easy-to-use chat operation installed on your website. For one, customer information can be automatically populated into the initial chat window. This creates a low-entry barrier that can improve uptake of the chat feature.
In addition, you can see what the user has in their basket, so you can be specific in your responses and know what they're talking about. This app can also track visitors as they browse your website's pages. You can see their page history, current location on your website and whether they are a new visitor or a returning customer.
The app also includes a user-friendly dashboard that contains all your saved chat history. In this dashboard you can also create message templates to improve response rates and make them more consistent. You can also set a Q&A smart responder where frequently asked questions can be automatically answered by AI.
Live Chat by Combidesk Highlights:
Chat with customers in realtime or have key information, like answers to FAQs ready to be delivered quickly.
Keep a record of chats with your past visitors.
Track visitors using the software to see what they have in their baskets and where they've been on your website.
Provide a personalized experience by using the information given to increase conversions.
Embedded Chat

Sometimes chat isn't about you talking to your customers. Sometimes it is about building a community around your brand that becomes engaged and more likely to purchase items. This is where embedded chat comes it. It creates a chat room on your website that any number of users can log into.
Users can invite social media contacts to join them in conversations on your website too. This can help build a social need for your product, helping you to sell more and market your brand to larger audiences.
If you upgrade to the highest package you can also edit your theme and have more chat admin powers.
Embedded Chat Highlights:
Fully customizable chat windows.
Users can invite social media contacts to join them in the chat room.
Create a community around your brand and products.
Have an unlimited number of chat rooms and users.
Chataffy
Don't want to run the chat yourself, but would still like to add the trust element to your website? Then you can try Chataffy. This is an app that provides you access to experienced chat agents who will converse with your store visitors any time of the day, every day. They can assist them with their questions and generate qualified leads for your business.
They can also offer your customers the perfect customer support. Therefore, customers will have a great experience with your brand and this will help you to keep them returning to your brand. The chat software is on your website, but the chat agents work from a different location.
You might think that it takes a long time to set this up, but this can take as little as forty eight hours from when you sign up. All you need to do is to provide an FAQ. Sometimes the chat agents might have questions for you to improve the customer service they provide your patrons.
Chataffy Highlights:
High quality chat installed on your website.
Cover for the chat features every hour of the day, so you can catch those customers who shop when you're asleep.
Professional chat agents that can provide excellent customer service and brilliant lead generation services.
Agents go through regular training to learn more about you and your products.
Floating Chat Bubble
Add a chat box to your website and take customer inquiries directly on your website. The floating chat bubble encourages visitors to contact you with their questions. This helps to improve conversions on your websites. The chat system is completely compatible with 'Many Chat' and 'Facebook Messenger' widgets.
To set this up on your website you don't need any coding experience. There are no compatible issues with any other app or themes and all it takes to set up is to install it on your website.
This is a rather low cost chat solution and is perfect if you're on a tight budget.
Floating Chat Bubble Highlights:
Engage your visitors with either ManyChat or Facebook messenger.
Simple setup with no coding experience required.
Talk to customers in realtime through your website.
Low-cost.
WhatsApp Chat - Live Chat
Chat functionality on your website has never been easier with the WhatsApp Chat. It can connect customers directly with you and your chat agents. You can then offer them customer service, coupons and other information to increase your website's conversions.
It takes less than a minute to setup the chat functionality on your website. The app comes with a pre-configured with a call-to-action button, message templates and anything else you might need. All you really need to do to get started is to enter in your phone number and press the enable button in the setup wizard.
In the customization, you can change the WhatsApp number, message, button size, colour and icon. You can also select the position of the button on the screen. You can also select whether you want to enable chat to visitors on mobiles, desktops or both.
WhatsApp Chat – Live Chat Highlights:
Customize your chat visuals to match your brand.
Connect with customers directly in real-time.
Configuration is already setup for you.
Get started with just your WhatsApp number.
Tidio Live Chat
Tidio Chat has been found to increase sales by about 40% by merging live chat, bots and marketing automation into one app that offers your customers a great experience. Live chat is active whenever you make yourself available online. If you aren't available at any time, you can rely on the Bots to respond to your customers. They can cope with 43% of the most popular inquiries to your website.
Bots are great as they can check on product stock levels, inform customers about delivery status and provide estimated delivery time. If the bot can't answer the customer query, they will transfer the conversation to an operator.
The bots have also be trained to help you recover abandoned carts. And if customers don't get an answer straight away, you can get back in touch with them, you can contact them via email and Facebook messenger – integrated with the app.
Tidio Live Chat Highlights:
Can support multiple languages.
Lots of automation to save you time.
Lots of customization options to brand your chat features.
Can integrate with 20 other apps.
Social Call and Chat support

Chat support is really important and a great way to provide contact for browsers on your Shopify store. Chat support can be a great way to start the conversation and this app can help you offer this service. It also offers the option to use a variety of ways for your customers and website visitors to get in contact with your sales team and to provide support.
Other social channels available for chat through this app include WhatsApp, Facebook, Messenger. You can also have conversations via phone. The interface is user friendly with beautiful designs to choose from.
Social Call and Chat Support Highlights
Provide chat support.
Other social chat available eg Facebook.
Increase inbound calls.
Increase sales.
SaleSmartly Chat
This app allows you to have a multi-channel chat management system with automated sales and marketing. You can integrate the app with your multiple channels, including automating some replies to ensure you're only spending time on the conversations that matter to you.
The app is great because it allows you to manage chats with customers from numerous platforms in one place. Whether they are on your website, Facebook or other platforms. The same rules, such as what questions are answered automatically.
The app includes good design options that are suitable for any website.
SaleSmartly Chat Highlights
Modern Design.
Match the color of your Shopify store.
Promptly reply to messages
Combine multiple chat channels in one panel.
Gorgias - Support & Live Chat

Gorgias is a chat app that allows your Shopify store to provide create customer service online. Gorgias claims that many of the top brands use their system. Gorgias doesn't just use live chat to help support customers service. You can provide customer services across email, phone, social media and support tickets. This helps to save you time and money in dealing with customer issues.
The app is very powerful, it allows you to see order details for any customer contacting you. Then you can refund, cancel or duplicate orders without leaving the app. You can also use templates and automation rules to help provide support automatically. This can save you up to 50% of time you manage customer service with. It makes you more productive and improves customer satisfaction and retention.
In addition, you can see a complete history of your chat conversation. Any chat conversations you have can also contain the complete history of their visit to your website. See what products they've looked at and what they have in their basket.
Gorgias – Support & Live Chat Highlights:
Refund, cancel, duplicate and offer discount codes to customers without leaving the chat window.
Respond instantly using live chat.
Monitor customer queries across multiple communication channels.
Use automation to improve productivity of you and your staff.
ShopMessage
This app is quick and easy to install. Just a few clicks and you're ready to go. The app developers have promised that when you use this chat messaging platform that utilizes Facebook Messenger that you will gain four times what you've invested. If you don't make that, the developers will pay the difference.
The chat windows use smart popups to help deliver the chat boxes. It only displays if the visitor is logged into their Facebook account. The chat functions also will never conflict with any email or SMS popups. The app allows you to embed the app anywhere on your store, so you can limit it to certain pages or have it across your store.
Those who have used this app have made improvements to their cart abandonment as well as improving the fulfillment experience of customers who have bought products. You can incentivize customers to create customer accounts on your store by offering them one-time discounts through the chat window.
ShopMessage Highlights:
Speak to customers in real-time by using the Facebook Messenger app on your website.
Push customers to a Facebook messenger chat window to keep the conversation going.
Provide discounts to your customers through the chat window.
Doesn't allow customers not signed into Facebook to use the chat window.
Re:amaze Live Chat & Helpdesk
Re:amaze promises to increase your sales by up to 25% when you install this app and use it as a customer service front for your website. It can be applied to multiple stores, allowing you to keep your customer service strong across all your web projects. The program can be deployed across your network of stores in under 30 seconds without the need of any coding knowledge.
Re:amaze doesn't just allow you to chat to potential customers through the livechat functionality, it allows for helpdesk ticketing and marketing automation. You can use chat to manage all sorts of communications including Facebook, Twitter and email requests from customers. As like some of the other great apps on this list, the app allows you to check the status of orders, shipping and offer information on visitor browsing history and current cart contents. You can also cancel/refund orders from right inside your chat system.
You can also use chatbots to help automate your customer service. They can answer numerous questions instantly without you getting involved. This can help you save 40% of customer service time. This is done through using autoresponders, automated chat replies and routing to specific customer agents or teams that will be better able to support your customers.
In order to help your customers out when they have a questions and enter it on email, your Help Centre FAQ can be completely optimized for search engines. Therefore, some customers won't even need to contact your team.
Re:amaze Live Chat & Helpdesk Highlights:
Train your chatbots to answer questions posed by website visitors quicker and better.
Embed a great looking chat facility directly into your website.
Improve sales by up to 25%.
Send surveys to customers when they've ended their customer support ticket.
Live Chat + Product Cards

This live chat solutions has a unique feature that it allows you to recommend products to customers to help you increase sales on your store. You can help customers by offering them invitations to chat as well, removing the need for the customer to initiate the contact with your customer service team.
When you recommend a product, it includes an image, description and a button that links to the product's page. During the chat session you can also help customers through the purchasing process. This helps reduce the number of carts being abandoned.
Live Chat + Product Cards Highlights:
Recommend products directly in the chat window.
Initiate conversations with your customers instead of waiting for them.
Fast acting chat window for your website.
Live chat option can appear on every page.
Final Word: The Best Shopify Chat Apps
When it comes to converting your browsing customers on your website, a chat function can be very helpful. It can help reduce cart abandonment and improve customer satisfaction. They can also help by offering superior customer service. There are many different options for your website, which one you use depends on your needs. Do you need ChatBots or automation? Or would you prefer something that is run through Facebook? Whatever you need, there is a Shopify Chat app that is listed above that will suit your needs. Just which one will you install?
Avi Klein
Vast experience in the online world. SEO expert, Web developer and consultant to several online companies.
Read more...
. Read more about
our approach
to reviewing themes and plugins.