Top Tips for Selling Fleece Blanket Print on Demand Products
Last modified: September 20, 2023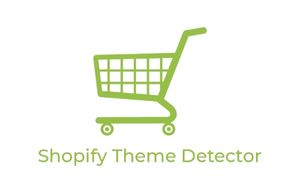 Fleece blanket print on demand (POD) products can be very popular. They're a great option when it comes to selling because you can sell them all-year-round across the world for numerous purposes. For instance, fleece blankets are used on beds during the winter for keeping customers warm, used for gifts for babies and then for decorations in the home.
So what are the top tips for selling fleece blanket print on demand products? Here are some of the best tips for your business.
Recommended: 14 Best Shopify Print On Demand (POD) Apps – [2023]
#
Name
Image

Get a Free Custom Shopify Store
1

Printful

2

Printify

3

SPOD

4

CustomCat

5

teelaunch

6

JetPrint

7

AOP+ Easy Print on Demand

8

T-Pop

9

Two Fifteen

10

WC Fulfillment

11

Factory4me

12

Pixels

13

Riverr

14

Print Partners

Show More
1. Lots of Designs
The top print on demand businesses sell lots of different designs whether that is for one product (like fleece blankets) or a range of products. The reason for this is very simple. The more product designs you have on a website the higher the chance that you will attract your audience and then sell the website.
You can obtain such a scenario by using the array of POD apps available on Shopify.
In addition, more designs mean that you can have increased cart orders on your website which allows for your profitability on orders to be higher.
In addition, you can customize your fleece blankets within minutes. Therefore, you can be more responsive to new trends and designs. If you notice that pink is a more popular choice, you can increase the number of pink options on your website. Likewise, if red is suddenly out of favor, you can remove that from your website.
2. SEO
Be sure that you're optimizing your website for search engines. Everything from the images on your website to the keywords used on product descriptions should be updated. In reality, you should be looking to get about 70% of your traffic from Google and other search engines. So if you're not getting this, then you could be suffering from lost opportunities.
There are lots of ways that you can improve your rank on Google. You might want to try to use apps like SEO Booster for your website on Shopify.
3. Email Marketing
Email marketing is one of the best ways that you can improve your website's sales. For every $1 that you spend on email marketing, you can expect your website's revenues to be $44 from the campaigns. This makes it one of the highest ROIs on digital marketing ever.
There are lots of different email campaigns that you can send as well. For instance, you can send abandoned cart notifications, new products, sale information and much more.
4. Videos
Customers prefer to see information about a product within a video rather than text. Therefore, you should be using videos within product descriptions to help you increase the number of sales you're making on your website.
Videos can be created by you or a professional team at numerous print on demand printers. Some studies have shown that videos can increase conversions by 80%. Therefore, they can be worth their investment.
Final Word: Top Tips for Selling Fleece Blanket Print on Demand Products
Above are some of the top tips for selling fleece blank print on demand products. They're a good product that have a wide range of audiences and lots of potential profit opportunity. What tips do you have for selling this product? Let us know in the comments below.
Make sure you run your business correctly and understand how to deal with some of the not as fun stuff such as POD taxes and POD returns.
Avi Klein
Vast experience in the online world. SEO expert, Web developer and consultant to several online companies.
Read more...
. Read more about
our approach
to reviewing themes and plugins.