What Are Some Passive Income Ideas?
Last modified: April 10, 2022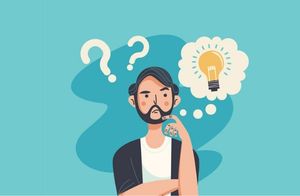 Passive income is a great way that you can earn a living. Whether you want to work from home or are looking to generate some extra revenue for your business, passive income can allow you to generate more money without needing to significantly increase your working hours or resource requirements. So what are some passive income ideas? Here is a quick list for you to consider.
1. Dropshipping
One of the top options is to include dropshipping on your website. This is when you are creating a shop that has products that are sold by you but fulfilled by a third party. Dropshipping using apps like Oberlo on Shopify is quick and simple.
As long as you maintain a 40-70% profit margin too, you can quickly find ways to grow your brand without having to add any additional hours to your work.
2. Print on Demand
Print on demand is very similar to dropshipping. However, instead of a third party creating the design for the product, it is you or a designer that creates the product design for you. The product is only created when an order is made.
This is a great option that requires very little setup when you use platforms like Printful or Printify.
3. Ebooks
Another option is to sell an ebook or book. If you want to sell a physical copy, you can use a print on demand supplier like Lulu. Ebooks are also a great way for you to sell your expertise. Many people who buy an ebook will come back, therefore customer retention can be a great benefit of this option.
Ebooks can be created for numerous purposes including as a cheaper entry to your services or brand. Ebooks can also be written regularly, so you can earn lots of money by selling a collection or getting previous customers to buy the new book that you're releasing.
4. Rental
Some rentals can be considered passive when there is little work for you to do. For instance, renting office space, second homes and more. As long as you don't have to regularly maintain that home by cleaning it between rentals that are less than three or six months, you should be okay.
5. Affiliate Marketing
Affiliate marketing is one of the common options when it comes to passive income. Affiliate marketing is when you advertise a product/service with a link to the product seller. When the customer clicks through and then buys that product, you are given a commission.
This is one of the most commonly used tactics to earn a passive income. Some affiliate marketers can earn more than the average person in the US. There are also lots of different schemes that you can join that can be aligned to your specific needs.
Final Word: What Are Some Passive Income Ideas?
What are some passive income ideas? Above are five of the top options that you can start your new business with. These are simple to start with and improve your revenue stream.
Avi Klein
Vast experience in the online world. SEO expert, Web developer and consultant to several online companies.
Read more...
. Read more about
our approach
to reviewing themes and plugins.