What Are Some Passive Income Ideas?
Last modified: September 22, 2023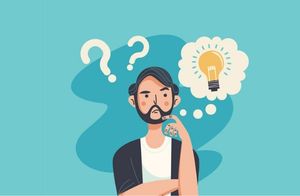 Passive income is a great way that you can earn a living. Whether you want to work from home or are looking to generate some extra revenue for your business, passive income can allow you to generate more money without needing to significantly increase your working hours or resource requirements. So what are some passive income ideas? Here is a quick list for you to consider.
Key Takeaways
1
The digital age has revolutionized passive income opportunities, introducing avenues like affiliate marketing and dropshipping.
2
Passive income can lead to financial freedom, offering flexibility and a safety net during economic downturns.
3
Building a passive income stream requires upfront effort but can provide consistent revenue with minimal maintenance.
Recommended: The 10 Best Good Looking Shopify Themes
#
Name
Image

Get a Free Custom Shopify Store
1

Galleria

2

Trademark

3

Booster

4

Symmetry

5

Artisan

6

Plain

7

Empire

8

Avenue

9

Context

10

Boost

Show More
1. Dropshipping
One of the top options is to include dropshipping on your website. This is when you are creating a shop that has products that are sold by you but fulfilled by a third party. Dropshipping using apps like Oberlo on Shopify is quick and simple.
As long as you maintain a 40-70% profit margin too, you can quickly find ways to grow your brand without having to add any additional hours to your work.
2. Print on Demand
Print on demand is very similar to dropshipping. However, instead of a third party creating the design for the product, it is you or a designer that creates the product design for you. The product is only created when an order is made.
This is a great option that requires very little setup when you use platforms like Printful or Printify.
3. Ebooks
Another option is to sell an ebook or book. If you want to sell a physical copy, you can use a print on demand supplier like Lulu. Ebooks are also a great way for you to sell your expertise. Many people who buy an ebook will come back, therefore customer retention can be a great benefit of this option.
Ebooks can be created for numerous purposes including as a cheaper entry to your services or brand. Ebooks can also be written regularly, so you can earn lots of money by selling a collection or getting previous customers to buy the new book that you're releasing.
4. Rental
Some rentals can be considered passive when there is little work for you to do. For instance, renting office space, second homes and more. As long as you don't have to regularly maintain that home by cleaning it between rentals that are less than three or six months, you should be okay.
5. Affiliate Marketing
Affiliate marketing is one of the common options when it comes to passive income. Affiliate marketing is when you advertise a product/service with a link to the product seller. When the customer clicks through and then buys that product, you are given a commission.
This is one of the most commonly used tactics to earn a passive income. Some affiliate marketers can earn more than the average person in the US. There are also lots of different schemes that you can join that can be aligned to your specific needs.
Understanding Passive Income in the Digital Age
The Evolution of Passive Income
In the past, passive income was often associated with rental properties, dividends, and interest from investments. However, the digital age has introduced a variety of new opportunities. From affiliate marketing to creating digital products, the internet has revolutionized the concept of earning money passively.
Strategies to Maximize Passive Income
Understanding the Power of Diversification
In the domain of passive income, diversification isn't just a buzzword—it's a strategy. By spreading investments across various income streams, we reduce the risk of a single source failing. Over the years, we've seen how relying solely on one passive income source can be detrimental. Diversification ensures a safety net, allowing other streams to compensate if one underperforms.
Embracing Digital Real Estate
Digital real estate, such as websites or blogs, can be a goldmine for passive income. We've been in the digital marketing space for years, and we've witnessed the potential returns from owning a well-maintained site. With the right strategies, such as affiliate marketing or ad placements, a website can generate consistent revenue. It's akin to owning a rental property but in the digital field.
Considerations Before Pursuing Passive Income Opportunities
Time Investment vs. Potential Returns
Every passive income source requires an initial time investment. Whether it's setting up a blog or researching stocks, the initial effort is crucial. Over the years, we've learned to gauge the potential returns against the time invested. It's essential to ensure that the effort put in aligns with the expected passive income.
Staying Updated with Market Trends
The digital world is ever-evolving, and so are passive income opportunities. We've been in the industry long enough to understand the importance of staying updated. Whether it's a new affiliate marketing trend or a change in stock market dynamics, being in the loop can significantly impact earnings.
Understanding the Associated Risks
Every investment comes with its set of risks. Over the years, we've made it a point to understand these risks thoroughly before diving in. Whether it's real estate, stocks, or digital assets, a comprehensive understanding of potential pitfalls can save significant losses in the long run.
While the idea of earning money while you sleep sounds appealing, it's essential to understand that building a passive income stream requires upfront effort. Whether it's researching the best affiliate programs, creating a high-quality digital product, or marketing your offerings, the initial groundwork is crucial. However, once set up, these streams can provide a consistent revenue source with minimal maintenance.
Conclusion: What Are Some Passive Income Ideas?
What are some passive income ideas? Above are five of the top options that you can start your new business with. These are simple to start with and improve your revenue stream.
FAQs
What are the primary sources of passive income in the digital age?

While traditional sources like rental income and dividends remain popular, the digital age has introduced new avenues like affiliate marketing, digital product sales, online courses, and ad revenue from blogs or YouTube channels.

Are traditional banking tools like high-yield savings accounts still relevant for passive income?

Yes, while they might offer modest returns, tools like high-yield savings accounts and CDs are reliable and come with minimal risk, making them suitable for those new to passive income.

Is it challenging to set up a passive income stream?

While the idea is appealing, setting up a passive income stream requires initial effort, research, and sometimes capital. However, once established, it can offer a consistent revenue source with minimal maintenance.
Avi Klein
Vast experience in the online world. Shopify Expert, SEO expert, Web developer and consultant to several online companies. Read more about
our approach
to reviewing themes and apps.