Can you Sell Print on Demand Coloring Books
Last modified: September 21, 2023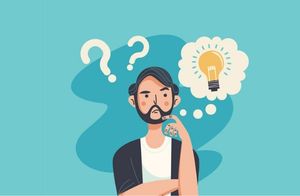 Coloring books have grown in popularity over the past few years. Not only are children now getting them for activities during the holidays and weekends, but they're also being bought by adults as they look for more mindfulness activities. However, the costs of traditional publishing can mean that it is financially impossible to ensure that your coloring books can be sold. Therefore, the option is to try and sell print on demand coloring books.
Recommended: 14 Best Shopify Print-On-Demand (POD) Apps – [2023]
#
Name
Image

Get a Free Custom Shopify Store
1

Printful

2

Printify

3

SPOD

4

CustomCat

5

teelaunch

6

JetPrint

7

AOP+ Easy Print on Demand

8

T-Pop

9

Two Fifteen

10

WC Fulfillment

11

Factory4me

12

Pixels

13

Riverr

14

Print Partners

Show More
Can you Sell Print on Demand Coloring Books?
Yes, it is fairly easy for you to create coloring books using a service like Lulu and then connect that to your website using the Lulu Direct app on Shopify to your website. This allows you to sell your books on both the Lulu platform and their network as well as on your website. When a book is ordered, Lulu will print a copy and send it to your customers.
Lulu have lots of printers and can ship across the world. Therefore, you can have a very large audience and lots of customers across the world.
And you can have complete control over the distribution, pricing and marketing of your books.
Advantages of Selling Through Print on Demand
There are several advantages of selling through print on demand services. For one, you can get more money for your books. On average, selling through traditional methods mean that you're limited in the revenues you can collect. Sometimes you can collect just 10% of the retail price with traditional methods. However, with POD coloring books, you can collect 30-40%.
In addition, costs are much better for you. Print on demand means that you don't have to spend money on printing your book until after your book has made a sale. And then you only pay to print the books that are bought.
While traditional printing doesn't require you to make a payment, usually the costs of unsold books are usually taken off earnings that are made from the sold books. And earnings are often only made after a certain amount of books have been sold.
Selling via print on demand on your own website allows you to earn more revenue from merchandise. So you can sell stationery and other items that might complement your color books.
Another advantage is that you can be in complete control of the marketing. Traditional publishing often means that you have to do your own marketing but at the same time you're limited on what you're allowed to do. With print on demand publishing or self publishing, you have more control over what you can do.
Final Word: Can you Sell Print on Demand Coloring Books
Are you looking to sell print on Demand coloring books? Then you should consider using Shopify and the Lulu Direct app. This can help you build a more successful career as a publisher and allow you to establish a good source of revenue for you. And if you want to expand, you can learn how to sell second-hand books.
Interested in expanding your niche? Even think of POD fabric?
Avi Klein
Vast experience in the online world. Shopify Expert, SEO expert, Web developer and consultant to several online companies. Read more about
our approach
to reviewing themes and apps.