How Donations on your Shopify Store can Help you Earn More
Last modified: December 2, 2021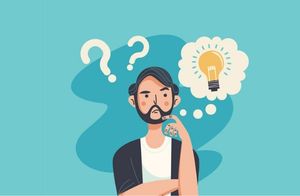 When it comes to earning more money there's often the view that you need to sell more, change the price of your products or change the conversion of your website. These are very good options when it comes to generating a larger revenue, but there are limitations to these and they're not the only options.
You can try changing product descriptions to make them more readable or sell more of your product. Or alternatively, you can take better photos of your products. However, there is one way that can allow you to attract more of an audience to your website through marketing and make the audience more sympathetic to your business: through donations.
Recommended: The 11 Best Shopify Charity Donation Apps – [2023]
#
Name
Image

Get a Free Custom Shopify Store
1

Change Commerce ‑ Donation App

2

Give & Grow Donations

3

Virtue

4

Sales CountUp

5

Easy Donation

6

Shop for Good

7

Share The Love by W3

8

TipGenius

9

Round Up for Charity

10

Cart for a Cause

11

EasyTree: Upsell + Charity

Show More
Can you Add Donations to Shopify?
There are ways that you can add donations to your Shopify checkout experience. There are a few options for this. One is to use the general settings that allow you to add a tip option to the checkout. Using the Liquid files you can then change the labels for the tip to add a donation button to your website that allows a customer to make a donation with their order for the good cause of your choice.
Another option is that you can use a Charity app that allows you to support a good cause. There are some apps that already pre-select the charity and therefore there is little management work for you to do as they take the payment directly. Others are more intensive and therefore require some management from you.
You can read more about some of the best Charity apps available here. Or you can visit the Shopify app store to find one of your choosing.
Why Offer to Donate to Charity
There are numerous reasons why you might want to donate to good causes. The community spirit that it encourages is one reason, but research has shown that it can have financial benefits to businesses. About four out of every five customers say that they will switch brands when there is a business that supports good causes.
There are also those customers who will spend more on your brand if you show you support a good cause. This can mean that you are earning more money without having to spend any more money.
To make sure that you benefit from these good causes, then you need to get your charity work into the media. You can focus on social media and email marketing to start with, but showcasing your work in the local media can be a good way to show those who don't interact with you online what causes you support.
In addition, it is easier to get involved in local media than national media. However, once in local media, larger national publishing groups will see your work because they will sometimes look at local news to find more national news.
This can be a great way to expand the awareness of your brand.
Another benefit is that you can expect to see more favourable reviews. Reviews are an important growth part of your business. So, but showcasing that you perform good work, you can see better results online.
Final Word: How Donations on your Shopify Store can Help you Earn More
There are numerous ways that accepting charitable donations for good causes can help your business. There are apps and native functions that can help you do this as well, so management isn't going to be a problem.
Avi Klein
Vast experience in the online world. SEO expert, Web developer and consultant to several online companies.
Read more...
. Read more about
our approach
to reviewing themes and plugins.