How to add an Email Link with the Rich Text Editor on Shopify
Last modified: December 3, 2021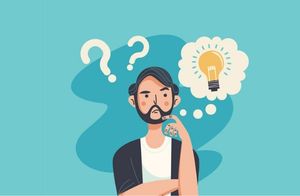 Do you want customers to be able to email you directly from your store? You can use contact pages and forms on your website. These are fairly cost-effective and can offer great benefits. A good option to look at is this one here.
However, sometimes, you just want the customer to be able to send an email from their email mailbox direct to you. You could just provide your email address, or you can make it an automatic process by having a common piece of code on your website that opens their default mailbox and inserts your best email address into their recipient's box.
This is a fairly easy process to do and it is very similar to how you can add a link to your Shopify page. Here are the instructions on how you can do this.
Recommended: The 10 Best Shopify Contact Form Apps – [2023]
#
Name
Image

Get a Free Custom Shopify Store
1

Powerful Contact Form Builder

2

Sticky Floating Contact Form

3

Easy Contact Form

4

Improved Contact Form

5

Free Contact Form

6

Form Builder | Mailchimp Forms

7

Contact Us Form with Captcha

8

Form Builder ‑ Contact Form

9

Contact Us Form ‑ Contact Form

10

Form Builder with File Upload Highlights

11

Easy Contact Form Builder

12

Contact Form ‑ Contact Us Form

Show More
Step 1 – Log In
The first thing to do is to log into your Shopify store.
Step 2 – Pages/Posts
Now you need to find the post/page where you would like to add the link to mailing you. Once you've found the page/post, open it up in the editor.
Step 3 – Highlight the Text
If you've already written the text like 'email us now' or '[email protected]' then you can highlight the text. Otherwise, you should create the text on the page that will link to the creation of the email and then highlight it.
Step 4 – Click on the Link Button
Now you need to click on the link button that is within the editor panel on the page. This should open the link building dialog box.
Step 5 – Enter the Destination
Now you need to enter in the details for the mail. To start with you need to add 'mailto:' and then you need to add your address without a gap between them. So it should look something like this.
mailto:[email protected]
You can also add a subject field so this field is automatically populated when the email is started. This can be done by entering the ?subject= text at the end, so your final entry within the dialog box should look like this:
Mailto:[email protected]?subject=
Step 6 – Short Description
In the link title field, you can give a short, brief description of the mail to. For instance, you could give it a reference that allows you to identify it later on.
Step 7 – Choose how the Link Opens
Now you can choose how the link will open. You will want to select the option that reads to open a new tab or window. This is the best option, though most of the time this is redundant because the 'mailto:' attribute in the link will tell the user's device to open up the default mail client.
Step 8 – Confirm
Now you can click on the 'Insert Link' That is located at the bottom right corner of the dialogue box. This will confirm the edit and return you to the page.
Step 9 – Save
Now you can save the page/post.
Final Word: How to add an Email Link with the Rich Text Editor on Shopify
Using the above techniques you can add email links to your website pages and blog posts. Its an easy process and one that can be done within seconds.
Avi Klein
Vast experience in the online world. SEO expert, Web developer and consultant to several online companies.
Read more...
. Read more about
our approach
to reviewing themes and plugins.