How to Add a Link to a Webpage in Shopify
Last modified: October 4, 2023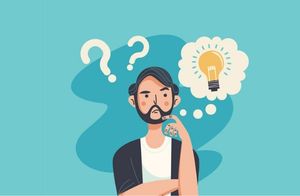 Every website owner and Shopify store owner should know how to link to another webpage. It is because it allows you to advertise your products or show customers additional information that can help with purchasing decisions. And Google also counts the number of internal links that you have on your website.
If you link to other resources on your website, or to external sources, you can expect to rank higher. The higher you rank on these sites, the more traffic you will get, and this will lead to more sales. In addition, it can help you create a sales funnel.
This article tells you how you can link to other webpages on your site. A similar process can be used to link to external website pages. And therefore, this is an important lesson to help you grow your search engine rank.
Key Takeaways
1
Linking to other webpages can advertise products and provide additional information, aiding in purchasing decisions.
2
Every Shopify store owner should know how to effectively link to another webpage to enhance SEO and user navigation.
3
The process of linking is applicable both internally within your site and to external webpages, enhancing SEO.
Recommended: 18 Best Shopify SEO Apps [Dec, 2023]
#
Name
Image

Get a Free Custom Shopify Store
1

SEO Booster ‑ SEO Marketing

2

Plug In SEO

3

SEO Manager

4

Benchmark Hero

5

SEO Doctor

6

Ultra SEO

7

SEO Products Optimizer

8

Smart SEO

9

SEO Image Optimizer

10

JSON-LD for SEO

11

SEO Expert Pro

12

SEO Images All-In-One SEO

13

SEO Ranger

14

All In One SEO Optimizer

15

ReloadSEO

16

SEO Assistant by Buymaxx

17

SEOMetriks Marketing Tools

18

Shopify SEO Suite by AVADA

Show More
Step 1 – Login
The first step is to ensure that you've logged into your Shopify store.
Step 2 – Online Store
From the admin page, you need to choose the 'Online Store' under the section that is named 'Sales Channels'. From there you can choose the 'Pages' option. This is the third option on the menu.
The next option is dependent on what you would prefer. If you would like to add a link to existing content, then you need to find the page that you would like to add the content to. If you would like to add a new page with a link, then you need to click on the 'Add Page' button.
Step 4 – Edit the Page
If you've created the webpage and you're starting a new page, then you need to enter in the page title and then create some content for the website. If you're looking to get the page to rank on Google and other search engines, be sure that you're creating a page that has more than 600 words. But the best ranking pages have more than 1000 words.
If you're looking to create a link on existing content, then you just need to find the content where you would like the content to be added.
Step 4 – Insert Link
Now you need to find and highlight all the words that you would like to use to link from on the page. Be sure that you don't use the keywords for the page that you're linking from. This can diminish the ranking of your page.
Once highlighted, click on the 'Insert Link' button.
Step 5 – Link
Now a small dialogue box will display. Insert the link that you desire into this dialogue box as you want. In the 'Link Title' section, type the related name of the link. This allows customers to access the link easier next time they want to visit the page and it helps to promote your SEO.
Step 6 – Save
When you've completed the process, you can click on the 'Insert Link' button. Then you can save the page by clicking on the 'Save' option.
Enhanced Linking for Optimized User Experience and SEO
Efficient Linking Strategies
In our extensive experience with Shopify and digital marketing, we understand the pivotal role that efficient linking plays in enhancing user navigation and SEO.
For instance, the strategic placement of links in the main menu or footer can significantly impact visibility and user engagement. It's essential to evaluate the layout and styling of your store to determine the optimal placement for external links, ensuring they align with the overall aesthetic and user experience.
Addressing Common Errors
We've encountered and resolved numerous challenges in our years of digital development, including errors related to link addition. A common issue that may arise is the error message "Link must be of a certain type."
Our expertise dictates a simple yet effective solution – deleting the link, refreshing the browser, and re-adding the link. Ensuring that the link is clicked after pasting is a crucial step often overlooked, yet instrumental in resolving this error.
SEO Optimization Through Linking
SEO optimization is at the core of our digital marketing strategies. The practice of adding descriptive names to links is instrumental in enhancing SEO.
It's a strategy we've employed effectively, ensuring that links are not just navigational elements but also tools for improving search engine rankings. The use of descriptive link titles aids in making the links accessible and boosts the store's visibility on search engines.
Advanced Link Addition Techniques
Customizing Menu Items
Customization is a key aspect of the enhanced user experience and something we prioritize in our development practices. The addition of menu items involves naming the item and pasting the copied URL, a process that is straightforward yet offers room for customization.
The name and placement of menu items can be tailored to fit the store's theme and layout, ensuring consistency in design and navigation.
Linking to the Theme's Header and Footer
Our expertise extends to the intricate details of linking pages to the theme's header and footer in Shopify, ensuring that pages are easily discoverable.
This practice is instrumental in enhancing the visibility of pages, making them easily accessible to visitors and search engines alike. It's a technique rooted in our commitment to optimizing every element of the website for maximum engagement and visibility.
Benefits of Adding a Link to a Webpage in Shopify
Enhanced User Navigation
Adding links to a Shopify webpage significantly improves user navigation. It creates a seamless and intuitive browsing experience, guiding customers through the store's content, products, and services efficiently.
This enhanced navigation fosters user engagement and retention, leading to increased customer loyalty and higher conversion rates.
SEO Optimization
Links are a critical component of SEO strategies. By linking internal pages and external resources, store owners can improve their website's visibility on search engines.
Each link acts as a pathway, enabling search engines to index the site's content effectively, leading to improved rankings, increased organic traffic, and enhanced online visibility.
Increased Sales and Conversions
Links within a Shopify store can be strategically placed to guide customers through the sales funnel. By providing easy access to product pages, informational content, and checkout processes, links facilitate quicker purchasing decisions.
This streamlined access to key sales and informational areas of the store boosts conversion rates and increases sales.
Resource Sharing and Information Accessibility
Links enable Shopify store owners to share valuable resources and information with their audience. Whether it's linking to a detailed product guide, instructional videos, or related products, links make this content readily accessible.
This accessibility enhances the customer's shopping experience, building trust and credibility for the store.
Enhanced Marketing Strategies
In the field of digital marketing, links serve as powerful tools for promoting products and services. Shopify store owners can utilize links to direct customers to promotional content, special offers, and new product launches.
This targeted approach amplifies marketing efforts, driving targeted traffic, and increasing the effectiveness of promotional campaigns.
Conclusion: How to Add a Link to a Webpage in Shopify
These tips will help you add a link to any page on your website. This link could be internal to your website (like linking to a collection) or link to an external website page (like linking to evidence of a page or review site). You can have help linking to pages with specific apps as well, some SEO apps can recommend the best pages to link to.
FAQs
What types of links can be effectively utilized in a Shopify store?

Internal links aid navigation and distribute page authority, external links provide valuable information and enhance credibility, while anchor links enhance navigation within lengthy content, all of which should be used thoughtfully to enhance content and user experience.

Is there a limit to the number of links I should add to a single webpage on my Shopify store?

Excessive links can clutter content and harm the user experience, so it's crucial to ensure that each link adds value and is audience-appropriate. Achieving a balance between internal and external links, along with using descriptive anchor text, can boost user engagement and SEO.

How do I ensure the security of external links added to my Shopify store?

For security, link only to reputable and trustworthy websites with proper security protocols like HTTPS. Avoid linking to insecure sites to safeguard your website and users. Periodically audit and update links for security and relevance.
Avi Klein
Vast experience in the online world. Shopify Expert, SEO expert, Web developer and consultant to several online companies. Read more about
our approach
to reviewing themes and apps.