How to Add a Link to a Webpage in Shopify
Last modified: December 2, 2021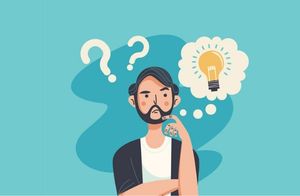 Every website owner and Shopify store owner should know how to link to another webpage. It is because it allows you to advertise your products or show customers additional information that can help with purchasing decisions. And Google also counts the number of internal links that you have on your website.
If you link to other resources on your website, or to external sources, you can expect to rank higher. The higher you rank on these sites, the more traffic you will get and this will lead to more sales. In addition, it can help you create a sales funnel.
This article tells you how you can link to other webpages on your site. A similar process can be used to link to external website pages. And therefore, this is an important lesson to help you grow your search engine rank.
Step 1 – Login
The first step is to ensure that you've logged into your Shopify store.
Step 2 – Online Store
From the admin page, you need to choose the 'Online Store' under the section that is named 'Sales Channels'. From there you can choose the 'Pages' option. This is the third option on the menu.
The next option is dependent on what you would prefer. If you would like to add a link to existing content, then you need to find the page that you would like to add the content to. If you would like to add a new page with a link, then you need to click on the 'Add Page' button.
Step 4 – Edit the Page
If you've created the webpage and you're starting a new page, then you need to enter in the page title and then create some content for the website. If you're looking to get the page to rank on Google and other search engines, be sure that you're creating a page that has more than 600 words. But the best ranking pages have more than 1000 words.
If you're looking to create a link on existing content, then you just need to find the content where you would like the content to be added.
Step 4 – Insert Link
Now you need to find and highlight all the words that you would like to use to link from on the page. Be sure that you don't use the keywords for the page that you're linking from. This can diminish the ranking of your page.
Once highlighted, click on the 'Insert Link' button.
Step 5 – Link
Now a small dialogue box will display. Insert the link that you desire into this dialogue box as you want. In the 'Link Title' section, type the related name of the link. This allows customers to access the link easier next time they want to visit the page and it helps to promote your SEO.
Step 6 – Save
When you've completed the process, you can click on the 'Insert Link' button. Then you can save the page by clicking on the 'Save' option.
Final Word: How to Add a Link to a Webpage in Shopify
These tips will help you add a link to any page on your website. This link could be internal to your website (like linking to a collection) or link to an external website page (like linking to evidence of a page or review site). You can have help linking to pages with specific apps as well, some SEO apps can recommend the best pages to link to.
Avi Klein
Vast experience in the online world. SEO expert, Web developer and consultant to several online companies.
Read more...
. Read more about
our approach
to reviewing themes and plugins.