How To Add Contact Information To Shopify
Last modified: December 2, 2021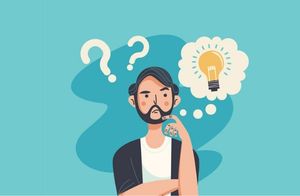 Customers like to know that they can contact you if they have any questions, problems or want to have some advice. Therefore, they want you to add your contact details to your website. All Shopify themes have an option that allows for a quick built-in contact form to be added to any store.
These are fairly easy to add to a 'Contact' page. And on these pages you can add other information like email addresses, physical addresses, telephone numbers, social media accounts and more. You can also have a live chat function added to your website, but this is different to your contact information.
To create a 'Contact' page with all the important information, follow these instructions.
Recommended: The 10 Best Shopify Contact Form Apps – [2023]
#
Name
Image

Get a Free Custom Shopify Store
1

Powerful Contact Form Builder

2

Sticky Floating Contact Form

3

Easy Contact Form

4

Improved Contact Form

5

Free Contact Form

6

Form Builder | Mailchimp Forms

7

Contact Us Form with Captcha

8

Form Builder ‑ Contact Form

9

Contact Us Form ‑ Contact Form

10

Form Builder with File Upload Highlights

11

Easy Contact Form Builder

12

Contact Form ‑ Contact Us Form

Show More
Step 1 – Login
The first step is to login to your Shopify admin page.
Step 2 – Create A Page
Now you need to create a new page by going to 'Online Store' and then 'Pages'. On this menu, you should find and click on the option that says 'Add Page'.
Step 3 – Page Title
Give your page a title, like 'Contact Us' or 'Speak to us'.
Step 4 – Contact Information
Now you can add your contact information. You can make certain aspects of the contact information interactive. For instance, you could have a Facebook and Twitter button that takes the visitor directly to your product/business page on the respective social media channels.
For the email address, it is best that you don't add your email address in the clear like [email protected]. This is often scraped by bots for use in spamming campaigns. Instead, you want to have a generic title like 'Email Our Support Team' and then use a link creator to add in this code:
Mailto:[email protected]
Replacing the [email protected] with your email address. This is harder for bots to scrape.
Step 5 – Add Contact Form
Now you should add the contact form. This can be done by simply changing the template of the page from page to page.contact. This will automatically add a contact form to your website.
Step 6 – Publish
When you've made all the changes that you need to, you can publish the page. Don't worry about SEO for the contact us page. Although it is important, you'll want more
Step 7 – Add To A Menu
It is one thing to have the contact page, but customers need to be able to find it. You need to make sure that you add the page to at least one menu. However, it is often best practice to add the page to the top, header menu and the footer menu.
Final Word: How To Add Contact Information To Shopify
Adding contact information to Shopify is really important, it allows customers to contact you when they have a question, problem or want advice. However, you really need to ensure that you have the right information displayed on your site. You can just manually enter it in and use the inbuilt contact form that is built into Shopify templates or you can use one of the top apps for the job.
One of the top contact page apps is the one created by NDNAPPS. Their app can help create contact us pop-ups and advanced contact us pages that will wow your customers. There is a free plan available, but their premium option provides you with more power and a higher chance of converting those who use the form.
Avi Klein
Vast experience in the online world. SEO expert, Web developer and consultant to several online companies.
Read more...
. Read more about
our approach
to reviewing themes and plugins.