How to Add Customers on Shopify
Last modified: December 2, 2021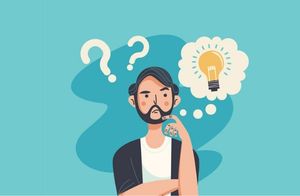 If you're just starting your Shopify store but have had customers on another platform or have had a physical store location with a good list of customers, then you might want to consider adding these customers to your Shopify store. Alternatively, you could have gone to a trade show, collected lots of new customers and want to add these to your website for better data management.
Whatever the reason, you're going to need to know how to add customers to Shopify. This is an easy, very quick process. The details of this are listed below.
Step 1: Permission
Before you start adding details of your customers onto your website, you need to make sure that you have permission to do so. Many countries and trading areas, like the EU and Canada, have strict privacy laws. These often disallow you to collect data on your customers and store it without their permission.
When a customer creates an account on your website, they should be agreeing to you keeping hold of their data. However, if you're adding this data to your website yourself, there is no or little proof that they've given you permission for this.
If you've created a Shopify website and you're transferring customers from one platform to another, this might not be so much of an issue. Just try to keep a record of the old accounts on your local drive for proof.
Otherwise, you need to collect permission from the customer that they would like an account on your store. This could be done with a tick box on any digital or physical form that you create. Don't take verbal acceptance, in a court of law, this might not be counted as acceptance.
Step 2: Log in
Now log into your Shopify store using your credentials.
Step 3: Customers
Next, you need to find the 'Customers' section of your admin area. This can be found in the left-hand menu as you enter the Shopify admin. Once you've found the option, click on it to enter.
Step 4: Add Customer
Now you can add the customer by clicking on the option that reads 'Add Customer'.
Step 5: Complete Customer Information
Now you can complete the form that appears on the screen. This will be all the information that is applicable to the customer. There are two things that are important here for you. The first is accuracy, the second is relevance. You should be looking to ensure that all data that you keep fulfills both of those descriptions as many Data Privacy Laws across the world stipulate this information.
You should also ensure that you tick the right boxes when it comes to your website's marketing and tax rules. If the customer accepts marketing, which you need permission for, then you can click this. If the customer is tax-exempt, then you need to tick that option as well.
Once you've completed all the required information, you can save the customer by clicking on the 'Save' option.
Final Word: How to Add Customers on Shopify
When it comes to your customers on Shopify, there is a very easy way to add new customers to your website. Follow the steps above to add a customer on Shopify and if you would like more support with your customer management on Shopify, then try this app.
Avi Klein
Vast experience in the online world. SEO expert, Web developer and consultant to several online companies.
Read more...
. Read more about
our approach
to reviewing themes and plugins.