How to Automatically Discontinue Products on Shopify
Last modified: December 3, 2021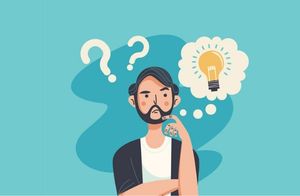 Products don't last forever and sometimes you need to discontinue products or ensure that they're not put on sale for a period of time. For instance, products might be only available for a certain time during the year such a ticket sales, seasonal licenses, etc.. Or you might have seasonal products that you only want to sell in the run-up to holiday/event to get the best value for the product (e.g. Christmas).
Managing this stock manually can be done with ease if you have a small enough store with fewer SKUs. However, it isn't always possible. Instead, you might want to make the process automatic. That is, you will automatically remove a product from your store (discontinue) when the product is no longer available for sale.
The Benefits of Automatically Discontinuing Products on Shopify
There are numerous benefits to making the process automatic. For one, it keeps your website relevant and fresh, allowing you to improve the trust and aesthetics of your website. It would look rather poor if customers saw Christmas jumpers on your store in April.
It's also more time-efficient for you to have the process automatic. This will allow you to spend more time marketing your website instead of maintaining it. Therefore, you can grow your audience better and faster.
This option can also prevent you from having to take queries from customers who might want a discount because a product is now out of season. Whereas if the product was in season, they would be happy to pay full price.
How to Automatically Hide Products on Shopify
If you're looking to automatically hide products on Shopify, then the best option is to use an app on your website. There are numerous options that are available, however, one of the top apps for this task is Auto Hide, Auto Publish. This app allows you to set a date/time when products can be hidden and published to ensure that you are only showing products that are available at the set date/time that you want to sell them.
This can be very beneficial as it prevents you from accidentally leaving a product available and the low cost allows you to put your time to better use. The app will also hide products if they get below a specific stock threshold that you specify to your customers, therefore, it has a wide range of functions to help you keep customers happy when they're making orders on your website.
Final Word: How to Automatically Discontinue Products on Shopify
When you want to automatically discontinue or hide products on Shopify, there is only one option, using an app. Apps can help save you time, ensure accuracy and can even help you get the product back on the store when it is time to sell it again if you so wish. Use the app recommended above to get the task started.
Avi Klein
Vast experience in the online world. SEO expert, Web developer and consultant to several online companies.
Read more...
. Read more about
our approach
to reviewing themes and plugins.