How to Avoid Big Marketing Mistakes on Shopify
Last modified: September 16, 2021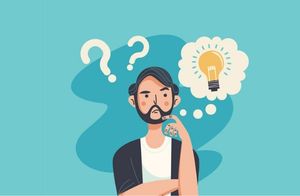 When running your Shopify store you will want to market to get more customers to your brand. However, while there are lots of good activities that you can do to create a positive experience for audiences and build a good reputation, there are also some negative activities that can harm your marketing.
So here are some of the big marketing mistakes that can happen on your Shopify store that can harm your business.
Avoid PPC when Early
The first thing that you should do is to avoid PPC where possible if you're low on budget. The average cost to sell an item on PPC can be somewhere between $30 to $45 per sale. This is okay if you have very high ticket items, but if you're selling low-value products and your profit margins are tight, then this can create a loss for your business.
Therefore, be sure that you're not using PPC when you want to market your business unless you know that you have the margins to ensure that you can make a profit.
Don't Spam
Another factor that is a problem is those brands that spam their marketing. Spamming is those brands that continuously publish a message through numerous platforms (email, social media, etc.) that have one, very low value, message: buy products.
Spam can have a significant impact on the success of your brand. For one, you can be banned from certain platforms that could otherwise be very helpful to your brand. Limit updates on social media to just five updates per day and try to be creative with your content. And send only one email marketing message per week.
Don't Get Complacent
Another factor is that you don't get complacent. Try to mix up your marketing every so often so that if feels fresh and customers can be rewarded for sticking around. You can run competitions, embrace new platforms and try to new content styles from time to time.
You can use analytics to see what is working and what is not so you can improve on marketing efforts.
Not Using an App
There are ways that you can improve your marketing by using an app. Apps allow you to automate some processes or use insights that are hard to find to market products to more relevant people. If you don't use an app you can sometimes harm your branding and reduce your revenue.
There are several apps that can be used. This can include this app here that can help you create personalized content for your website and audience. Using an app can save you time and improve your work-life balance as well.
Don't buy guarantees
When looking for freelancers or experts in helping you rank or get more visitors to your website, don't buy into guarantees. No consultant can guarantee a top ranking website or 10,000 followers unless they're using black-hat techniques. While this might give you a short term push, in the long term it can really cost your business.
Always ask to see the work of the freelancer or contractor before you take them on. They will show you the best work that they've done. You can also read reviews of their services online through TrustPilot and other review apps to help you decide whether they're legitimate.
Final Word: How to Avoid Big Marketing Mistakes on Shopify
When it comes to marketing there is always going to be some techniques that aren't good for your brand. Above are some of the big marketing mistakes that some Shopify owners make when they're promoting their stores. Don't fall into the traps that often promote quick gains but offer poor returns for your investment.
Avi Klein
Vast experience in the online world. SEO expert, Web developer and consultant to several online companies.
Read more...
. Read more about
our approach
to reviewing themes and plugins.