How to Change an Image's Orientation on Shopify
Last modified: November 23, 2023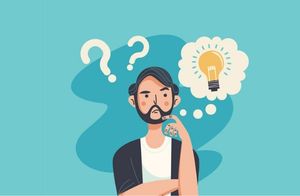 Taking your own product images can be a great way to add context and get unique content to your website. But sometimes, when you take a photo, the camera has been angled wrong or the image is upside down. So, when you try to upload the image, it appears wrong on the screen on Shopify. This can be a mistake that makes you think about taking the image again, however, there are ways to just re-orientate the image on Shopify.
There are lots of programs that can do this for you: Photoshop, Illustration, Paint.net and there are some Shopify apps like PixPix that can also help you. However, there is also a simple method that allows you to change images, like add text, change color and more to your images on Shopify. This inbuilt image editor is easy to use and free.
So, here are the instructions on how to change an image's orientation on Shopify.
Key Takeaways
1
Access your Shopify store's 'Files' page via 'Settings' to select images for editing.
2
Use the Photo Editor's orientation options to rotate, flip, or tilt your selected image.
3
After editing, apply and save changes to make them permanent on your Shopify store.
Recommended: 10 Best Shopify Image Watermark Apps – [2023]
#
Name
Image

Get a Free Custom Shopify Store
1

Photolock | Anti‑Theft

2

Easy Watermarks

3

Super Watermarks ‑ Badges

4

Bulk Image Edit ‑ Image SEO

5

Image Optimizer

6

Page Speed+SEO Image Optimizer

7

LemonInk

8

Awesome SEO Image Optimizer

9

Image Compress and Watermark

10

PicAmaze Animated Product Pics

Show More
Step 1 – Login
First thing, login to your Shopify store.
Step 2 – Image Files
Then head to your 'Files' page on the Shopify dashboard. This is located within the 'Settings' option. The 'Files' section is within the second column.
Step 3 – Select Image
Now select the image that you would like to change the orientation for. When you've clicked on the image, a full size version of the image will appear on the screen. There is an edit button that appears below the image. You need to click on this.
Step 4 – Orientation
After clicking on the 'Edit' button, you will see options available for editing. You need to click on the 'Orientation' option to enable changes to how the image is displayed.
Step 5 – Make Changes
Now, on the top bar of the Photo Editor, there are two types of orientation options. The first is rotate, where you can rotate the image clockwise (arrow to the right) or anti-clockwise (arrow to the left). Alternatively, you can tell the editor suite to flip the image. This can be done vertically or horizontally. This can be a quick way to make changes to your image.
Or, you can hold and drag the arrow that is located above the photo and tilt the image left or right within the frame. If there are any parts of the photo that appear within the black zone, they will be cropped from the image. Therefore, be sure that you would like to make this change, it can make a significant different to the look of the photo and customers do tend to judge your professionalism based on the images (as well as other elements) that are on your screen.
Step 6 – Apply
Click on apply to make the changes to your image.
Step 7 – Save
Now you can click on the 'Save' option. This makes all the changes that you've made to the image permanent. Otherwise, the changes will be lost.
Conclusion: How to Change an Image's Orientation on Shopify
Do you need to change the orientation of an image that is on your Shopify store? Follow the instructions above or use this app PixPix for more editing options on your Shopify store.
FAQs
Can I change the orientation of multiple images at once on Shopify?

Shopify's current image editing features do not support batch orientation changes, requiring each image to be edited individually. For multiple image edits, consider using external photo editing tools.

How do I ensure the orientation change fits my Shopify theme?

Preview the image in your store's layout after editing. Adjust as needed to maintain visual harmony and alignment with your theme's design elements.

Does changing an image's orientation on Shopify affect its quality?

Rotating or flipping an image on Shopify typically does not reduce its quality. However, be cautious with cropping during tilting, as it can alter the image's composition and detail.
Avi Klein
Vast experience in the online world. Shopify Expert, SEO expert, Web developer and consultant to several online companies. Read more about
our approach
to reviewing themes and apps.