How To Change The Shopify Subscription
Last modified: December 2, 2021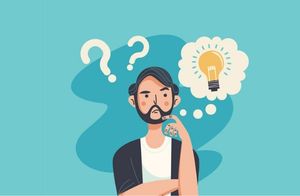 There are numerous Shopify subscription options available for your store. Each one can offer different features and levels of access. There are five different subscription levels including:
Shopify Lite
A basic level of Shopify subscription that allows you to take payment through the Shopify system while you host your website on another platform, like WordPress, BigCommerce and more. This is approximately $9 per month and every transaction will have a transaction fee.
Shopify Basic
Allows you to build a website and have two staff members. You can also have several locations where you can add stock to. Shopify Basic is the cheapest web hosted site but has higher transaction fees.
Shopify
Allows for more staff members and physical locations where stock can be stored. There are also smaller transaction fees and better reporting. This is good for sites that are starting to have regular income of a significant amount and would like to have more functionality on the website.
Advanced Shopify
The next level up on the basic Shopify plans. This allows more staff members to have access and gives you lots of new functionality including advanced reports. Advanced Shopify allows you to have smaller transaction fees, so when you have a large enough revenue stream it means that the Advanced Shopify plan can be more economic for you.
Shopify Plus
This is the most advanced Shopify plan, but it isn't part of the basic plans. You need to get a quote for your store. However, it offers some of the top functions, including dedicated account managers and more. You can read more about Shopify Plus here. And you can find out about Shopify Plus applications here.
How To Switch Subscriptions When Using Shopify
If you want to switch Shopify plans, then you need to follow these steps.
Step 1 – Login
Login to your website with your Shopify credentials.
Step 2 – Account
From the Shopify store admin account page you need to go to the 'Settings' section that has the cogwheel symbol on it. You should then click on the 'Account' option.
Step 3 – Select Compare Plans
Look at the plans that are available and choose which of the plans are best for you. This could be because of the features you need or the affordability of the plans. Underneath the plan that you want to choose, click on the 'Choose This Plan' button.
Step 5 – Adjust Billing Cycle
Now you need to adjust the billing cycle options for your store. Be sure to read all the options available and the fees that will be charged to your account.
Step 6 – Confirm
Be sure that you check all the information that is available and then click on 'Confirm Changes'.
Final Word: How To Change The Shopify Subscription
If you're looking to change your Shopify subscription, then you can easily do this within your website's admin section. However, you must be sure that the plan you want to use is affordable for your business and offers the best functionality for what you need. There's a wide variance with the costs and some, like Shopify Plus, can be hidden until after you've spoken to a sales representative.
Avi Klein
Vast experience in the online world. SEO expert, Web developer and consultant to several online companies.
Read more...
. Read more about
our approach
to reviewing themes and plugins.