How To Change The Shopify Subscription
Last modified: September 24, 2023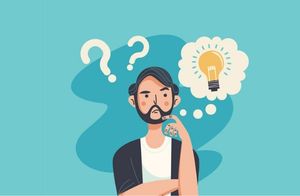 There are numerous Shopify subscription options available for your store. Each one can offer different features and levels of access. There are five different subscription pricing levels including:

Key Takeaways
1
Shopify offers a range of subscription plans tailored to different business needs.
2
Changing your Shopify subscription is a straightforward process, but understanding the features of each plan is crucial.
3
Always consider the cost implications and ensure the chosen plan aligns with your business goals.
Recommended: 12 Best Shopify Subscription Apps – [2023]
#
Name
Image

Get a Free Custom Shopify Store
1

Seal Subscriptions

2

Bold Subscriptions

3

PayWhirl Recurring Payments

4

Native Subscriptions

5

Recurring Order & Subscription

6

Recurpay: Subscriptions App

7

AAA Membership + Subscription

8

Ultimate Upsell & Cross Sell

9

Rebuy Personalization Engine

10

Reorderify

11

Elevar Subscription Analytics - Inactive

12

TORO Recurring & Subscription - Inactive

Show More
Shopify Lite
A basic level of Shopify subscription that allows you to take payment through the Shopify system while you host your website on another platform, like WordPress, BigCommerce and more. This is approximately $9 per month and every transaction will have a transaction fee.
Shopify Basic
Allows you to build a website and have two staff members. You can also have several locations where you can add stock to. Shopify Basic is the cheapest web hosted site but has higher transaction fees.
Shopify
Allows for more staff members and physical locations where stock can be stored. There are also smaller transaction fees and better reporting. This is good for sites that are starting to have regular income of a significant amount and would like to have more functionality on the website.
Advanced Shopify
The next level up on the basic Shopify plans. This allows more staff members to have access and gives you lots of new functionality including advanced reports. Advanced Shopify allows you to have smaller transaction fees, so when you have a large enough revenue stream it means that the Advanced Shopify plan can be more economic for you.
Shopify Plus
This is the most advanced Shopify plan, but it isn't part of the basic plans. You need to get a quote for your store. However, it offers some of the top functions, including dedicated account managers and more. You can read more about Shopify Plus here. And you can find out about Shopify Plus applications here.
How To Switch Subscriptions When Using Shopify
If you want to switch Shopify plans, then you need to follow these steps.
Step 1 – Login
Login to your website with your Shopify credentials.
Step 2 – Account
From the Shopify store admin account page you need to go to the 'Settings' section that has the cogwheel symbol on it. You should then click on the 'Account' option.
Step 3 – Select Compare Plans
Look at the plans that are available and choose which of the plans are best for you. This could be because of the features you need or the affordability of the plans. Underneath the plan that you want to choose, click on the 'Choose This Plan' button.
Step 5 – Adjust Billing Cycle
Now you need to adjust the billing cycle options for your store. Be sure to read all the options available and the fees that will be charged to your account.
Step 6 – Confirm
Be sure that you check all the information that is available and then click on 'Confirm Changes'.
Understanding Shopify Subscription Tiers
Shopify's Flexible Plans
Shopify offers a range of subscription plans tailored to fit the needs of different businesses. Each plan comes with its unique set of features and pricing. Whether you're just starting out or running a large enterprise, there's a plan designed for you. It's essential to understand the features and benefits of each tier to make an informed decision.
Switching Between Plans
Changing your Shopify subscription is a straightforward process. Whether you're upgrading to accommodate growing business needs or downgrading to cut costs, Shopify provides a seamless transition between plans. Ensure you review the features of the new plan before making the switch.
Cost Implications
While changing your subscription plan, it's crucial to consider the cost implications. Upgrading to a higher plan will increase your monthly charges, but it comes with added features and benefits. Conversely, downgrading will reduce your monthly fees but might limit some functionalities.
Factors to Consider Before Changing Your Subscription
Business Needs and Goals
Before switching plans, evaluate your current business needs and future goals. Ensure the plan you're considering aligns with your objectives and offers the tools and features you require. As your business grows, generating more revenue and attracting a broader customer base, you might find the need to upgrade to a plan that offers more advanced features and scalability. Conversely, if your business faces a temporary slowdown or budget constraints, downgrading might be a strategic move.
Features and Limitations
Each Shopify plan comes with its set of features and limitations. It's essential to understand what you're gaining and what you might be giving up when changing your subscription.
Shopify is a dynamic platform that frequently introduces new features and tools. These updates provide store owners with opportunities to enhance their store's performance and user experience. It's crucial to stay updated with these enhancements and assess how they can be integrated into your business strategy.
Financial Considerations
Budgeting is crucial for any business. Ensure you're comfortable with the cost of the new plan and that it provides value for your investment.
Practical Steps to Change Your Plan
Initiating the Change
Changing your Shopify plan is a straightforward process. Whether you're using a desktop or mobile device, you can easily navigate through your Shopify admin dashboard to the billing section and select a new plan that aligns with your needs.
Implications of the Change
It's essential to be aware of the implications of changing your plan. For instance, switching from a monthly to an annual plan might reset certain settings, especially if your plan involves calculated shipping. Ensure you're well-informed about these nuances to avoid any unexpected surprises.
Optimizing Your Experience After Changing Subscription
After changing your plan, it's time to optimize your store with the new features at your disposal. Whether it's integrating third-party apps, enhancing SEO, or improving the overall user experience, make the most of the capabilities your new plan offers.
Conclusion: How To Change The Shopify Subscription
If you're looking to change your Shopify subscription, then you can easily do this within your website's admin section. However, you must be sure that the plan you want to use is affordable for your business and offers the best functionality for what you need. There's a wide variance with the costs and some, like Shopify Plus, can be hidden until after you've spoken to a sales representative.
FAQs
What happens to my store's data when I change my subscription?

When you change your Shopify subscription, all your store's data, including products, orders, and customer information, remains intact. However, some features might be limited or expanded based on the new plan you choose.

Does changing my Shopify plan affect my store's SEO or search rankings?

No, changing your plan does not directly impact SEO or search rankings. However, the new plan's features can indirectly influence SEO if they affect your site's performance or user experience.

Can I revert to my previous plan after changing my subscription?

Yes, you can revert to your previous plan or switch to a different one at any time. However, ensure you understand the features and costs associated with the plan you're switching to before making the change.
Avi Klein
Vast experience in the online world. Shopify Expert, SEO expert, Web developer and consultant to several online companies. Read more about
our approach
to reviewing themes and apps.