How to Edit a Customer Name or Email on Shopify
Last modified: November 30, 2023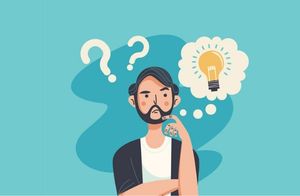 If you're an active business on Shopify, you're going to collect a lot of customer information on your website. There are lots of things that you can do with a list of customers on your website. For one, you can send email marketing content to customers, with permission. This can increase your revenues very quickly. For every $1 that you spend on your email marketing, you will generate $38-$44 in revenue.
Part of the success of these programs is that you have accurate records. For instance, this will include email and customer names. If you don't have these details, there are several problems. For one, the customer might not get their emails from you. Another concern is that if you have the wrong information, you might offend your customers, who would not want to buy from you again.
Therefore, you might need to regularly change the customer name or email address at any time. Luckily, Shopify has a lot of great tools that allow you to do this. It can be done through the use of the app, like this one here. Or you can do it manually that takes just five minutes to complete and is really easy to do. So, here are the instructions for you to change your customer's name or address through Shopify.
Key Takeaways
1
Log into Shopify, then select 'Customers' from the main menu to access customer profiles.
2
Click on a customer's name, then use the 'Edit' button in the 'Contact' section to modify details.
3
Change names, emails, phone numbers, marketing preferences, and tax exemptions; save to update.
Recommended: 10 Best Shopify Edit Order Apps – [2023]
#
Name
Image

Get a Free Custom Shopify Store
1

Edit Order by Cleverific

2

Edit Orders ‑ Cart Pencil

3

Order Merger | Combine orders

4

Parachute by Cleverific

5

OrderEase: Edit‑Cancel‑Reorder

6

Exportible ‑ Order Export

7

Orderhive Inventory

8

Ordersify: Order Exporter

9

Magic Order Lookup

10

Lopster ‑ Edit order by .Brick

Show More
Step 1: Log in
The first step is to log in to your Shopify account.
Step 2: Customers
Once you've logged in, you'll be in the main administrative area of Shopify. From the left-hand menu of the area, you can select the 'Customers' option by clicking on it.
Step 3: Customer
After you've clicked on the 'Customers' tab, you will be taken to a list of available customer profiles. You can click on the customer's name of the account you need to make edits to. This will take you through to your customer's data.
Step 4: Edit
Now you can click on the 'Edit' button that is with the 'Contact' section. Then you can change any of the information that you have stored about the customer. This is done within the dialogue box. There are lots of kinds of information that you can make changes to. This includes:
The first or last name of the customer.
The email address of the customer.
If they have a phone number listed, you can change this or add one.
The marketing preferences of the customers.
Whether the customer is exempt from taxes.
Step 5: Save
Now you can click on the button 'Save' to finish the editing of the customer's details.
Conclusion: How to Edit a Customer Name or Email on Shopify
When it comes to the management of your customer data, Shopify has all the tools you need to make changes. Changing the customer's name, email and other details is really easy as has been shown in this article with the instructions above. Even those with basic website knowledge can make a change to the details within five minutes.
FAQs
How do I ensure customer data security when editing profiles on Shopify?

Use strong passwords and two-factor authentication for your admin account. Additionally, limit access to sensitive customer information and educate your team on data protection best practices.

What happens if I enter incorrect information while editing on Shopify?

Incorrect information can result in inaccurate product listings, pricing errors, or shipping issues, but it can be re-edited and corrected. Always double-check details before saving changes.

What should I do if a customer's email is already in use on Shopify?

If an email is in use, you must ask the customer for an alternative email or advise the customer to reset their password to regain access to their account associated with that email address.
Avi Klein
Vast experience in the online world. Shopify Expert, SEO expert, Web developer and consultant to several online companies. Read more about
our approach
to reviewing themes and apps.