How to Fix Sitemap Problems on Shopify
Last modified: December 2, 2021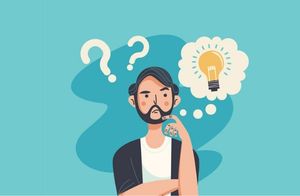 The sitemap is an important document when it comes to ranking your site on Google and other search engines. It acts as a navigational aid for search engines in looking throughout your site to find pages and the structure. A good sitemap will detail, with good levels of accuracy, which pages are parent pages and which are subpages of the other pages.
The better your sitemap is, the easier it is for search engines to crawl your website, to understand the page's structure.
Sitemaps don't often need to be created on Shopify sites, whenever a new page is created, the page is added to your XML sitemap. This saves you time and effort in creating XML sitemaps yourself, which is one of the ways that websites don't get ranked quick enough.
Recommended: 18 Best Shopify SEO Apps [Sep, 2023]
#
Name
Image

Get a Free Custom Shopify Store
1

SEO Booster ‑ SEO Marketing

2

Shopify SEO Suite by AVADA

3

Plug In SEO

4

SEO Manager

5

Benchmark Hero

6

SEO Doctor

7

Ultra SEO

8

SEO Products Optimizer

9

Smart SEO

10

ReloadSEO

11

SEO Image Optimizer

12

JSON-LD for SEO

13

SEO Expert Pro

14

SEO Images All-In-One SEO

15

SEO Ranger

16

All In One SEO Optimizer

17

SEO Assistant by Buymaxx

18

SEOMetriks Marketing Tools

Show More
Problems with Sitemaps
The problem is that without a sitemap, you run a high risk that your website won't be indexed properly. Pages that might be important like landing pages, could be missed off completely and therefore, not be ranked on Google or other search engines. This could cause you to lose traffic, leads and sales.
And without a good sitemap, it can sometimes take months for Google to see your new store. Most stores have a three to six month penalty applied against them. A sitemap won't compensate completely against the new domain penalty, but it will help.
How to Solve Problems with your Sitemap
If you're having problems with your sitemap there are easy solutions. For one, you can generate a Google Webmasters Account and then upload a sitemap yourself. This will encourage Google to crawl your website.
Step 1: Sign In
The first step is to sign in to your Google Webmaster Tools (or create an account if you haven't already).
Step 2: Choose your Site's URL
Next, you need to choose your site's URL. If you can't see it in the link, then you might need to add it and then authenticate your website. There are several ways this can be done.
Step 3: Crawl Area
Within the webmaster tools console, click on the 'Crawl' link located on the menu. Then you need to click on the 'Sitemaps' area.
Within this area, you need to select the option that reads 'Add/Test' Sitemap. This is located in the top-right corner.
Step 4: Input
Now upload your sitemap, this should be in XML format and you can often find this on your Shopify website.
Step 5: Submit
Now you can click on the option that reads, 'Submit Sitemap' and this will be sent to Google. It can take a few days or even weeks for the pages to have been indexed by Google. Therefore, don't expect instant results.
Step 6: Repeat when you Publish Vital Content
Now you need to repeat this process every time you upload vital content to your website. This could be key products or landing pages on your website.
Final Word: How to Fix Sitemap Problems on Shopify
The sitemap is an important part of your site's SEO. Usually, the sitemap is automatically submitted to Google for you with Google. However, there are numerous apps on the Shopify App store that can help it become easier or you can do it manually using the steps above.
Avi Klein
Vast experience in the online world. SEO expert, Web developer and consultant to several online companies.
Read more...
. Read more about
our approach
to reviewing themes and plugins.