How to Sell Print on Demand Cards [2023]
Last modified: May 10, 2023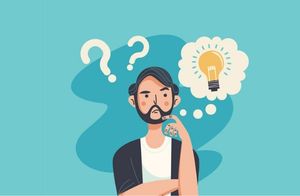 There are numerous ways that you can sell print on demand cards from your business website. If you're looking to sell print card deck on demand with your own patterns and designs, then read on in this article.
Why sell Print on Demand Cards?
There are numerous reasons why you should design and sell your own print card deck. Cards are a very popular item because they make a great gift for birthdays, anniversaries, Christmas and they can be a great item for travel, holidays and to keep children quiet on a rainy day. There has also been a surge in demand for customized and unique designs.
It is estimated that this market is worth $11.95 billion across the world. And within 2022 and 2023 the growth can be as high as 6%. Certain individuals like to collect cards with different designs as well, and a good design could become a good collector's item.
Good print on demand cards can be a good way to earn extra money with orders for puzzles and similar items.
Can you Sell Print on Demand Cards?
There are plenty of printers that allow you to sell print on demand cards. One of the best options is to use Printify. They offer a product that you can customize your cards' backs with a great design of your own.
Then you need to choose a platform where you can sell your cards on. A great option is Shopify. When it comes to building a website for your business, Shopify is the go-to platform. With its user-friendly interface and comprehensive toolkit, you can create a stunning website in no time.
Ensure that you have a good website theme when using Shopify. A good theme can have a great impact on your conversion rates. It can also mean that customers remember your branding better. All the themes on Shopify can be customized with unique text, colors, images and videos.
You can also improve traffic to your website by using the inbuilt blog facilities on Shopify. A good blog can improve your rank on Google as well. If you're stuck for ideas on what to blog about, try writing blog posts about card games that can be played. You can do list posts or game guides and this can be published regularly.
Remember Marketing
It is also important to remember the rest of the marketing activities that you need to undertake. Using Shopify you can use social media, email marketing, push notifications and more. Bringing more traffic to your site can increase sales and help you earn more profit from your website.
Final Word: How to Sell Print on Demand Cards
Are you looking to sell print on demand cards? Using a good supplier and working with Shopify, you've got every chance to make a good profit for your website. You can start with Shopify today with a free trial.
Avi Klein
Vast experience in the online world. SEO expert, Web developer and consultant to several online companies.
Read more...
. Read more about
our approach
to reviewing themes and plugins.