How to Sell Print on Demand Mugs
Last modified: March 19, 2023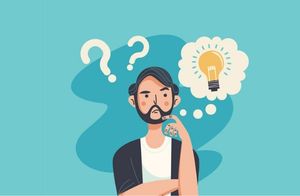 One of the most popular products to sell with print on design is mugs. Mugs are easy to print on and they can be customized with infinite designs to make each mug design or for a seller to create their own look. So how do you sell print on demand mugs? Read this article to find out more.
Do you Need to Print the Mugs Yourself?
No. You don't need to print the mugs yourself. Numerous businesses will keep in stock the base product, print the designs when an order is made and then ship the mug direct to your company. This is one of the best parts of the print on demand mugs niche, there are numerous brands out there like Printful and Printify that can help you build a successful business.
One of the best elements of this is that you don't need to pay for a thing before an order is made. All the services will only charge you for the cost to print the mug and send it to the customer. Many of the printers also have a low return rate, which reduces your refunds amount.
One of the biggest advantages of using a print on demand mugs service is saving you time. You can spend more time on marketing your business and keeping customers happy. Therefore, you can improve conversions on your website and increase the number of people who are going to be visiting you. This will lead to higher levels of profit for your business.
How to Sell Print on Demand Mugs
There aren't too many steps when it comes to selling print on demand mugs. In fact, within just a couple of hours, you can have a website that has your products listed on there ready for you to take orders.
To start with you will need to have a website. One of the best platforms for your brand would be Shopify. It has been specifically designed for shopping and has apps that allow it to connect to a wide range of POD services. There are also templates that are excellent at designing websites to help you convert more of the audience.
Then all you need to do is use an app to connect your website to your POD supplier.
Then you need to market your brand on other platforms. Use Instagram and Facebook as the main ways to promote your brand. This can be a good option because they're very visual and can include links to your website.
You should also start to build a mailing list. Email marketing has a return rate of $38 to $44 for every $1 invested. It also has the most sales of any digital channel. Using popups can really help you build a mailing list and you can use gamification apps to help you build a better engagement rate on your website.
Final Word: How to Sell Print on Demand Mugs
Selling print on demand mugs through Shopify is really easy. Use the quick above to help you start with your journey into this industry.
Avi Klein
Vast experience in the online world. SEO expert, Web developer and consultant to several online companies.
Read more...
. Read more about
our approach
to reviewing themes and plugins.