How to Set Up an Affiliate Program on Shopify
Last modified: March 4, 2022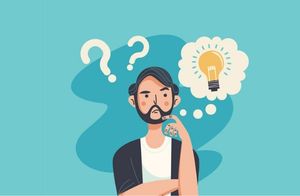 Affiliate marketing is one of the best ways to grow your business. When you learn how to set up an affiliate program on Shopify, you're learning how to attract affiliate marketers and get them to advertise your brand for you. When you make a sale that's directly related to their activities, they get a commission that you can set.
So if you want to know how to set up an affiliate program on Shopify, here are the steps for you.
Step 1 – Choose your Affiliate Program App
When it comes to designing your affiliate program, you first need to choose which affiliate program app you're going to use. There are a few options. Two of the best options are Automizely and Growth Hero. These are apps that can be found on the Shopify App Store.
Both of these apps allow you to design and create the affiliate program that you would like to. This can include the rewards that you're offering and the type of process that influencers will need to use to become part of your process.
Step 2 – Decide on Rewards
Now you need to decide on the rewards that you're going to give to your affiliate marketers. There are lots of different ways that you can reward your audiences. If you're looking to set up a customer loyalty and referral program you can offer in-store credits. Alternatively, if you're looking for professional affiliate marketers, you need to offer something more worth their time.
Therefore, with professional affiliate marketers, you might want to offer between 5 and 50%. Those that are selling digital products are often offering between 25% and 50% and these are very popular items for affiliate marketers.
However, those who are selling products are often offering lower commissions such as 5-15%. But it does depend, you might want to consider the lifetime value of your customers. Or you could offer a scaling commission where the more transactions there are, the more money that's offered.
Step 3 – Advertise your Affiliate Program
There's no point in getting an affiliate program without advertising it. You can reach out to websites, bloggers and others who might be interested in working for you. You can create a standard template to send to brands and affiliate marketers.
In the template, you should focus on the benefits of your products and the commission scheme.
Step 4 – Add Content
Sometimes your affiliate marketers need some help with the marketing of your brand. You can help them by creating good content for them. This can include content such as graphics, information about your products and news about your future sales, etc. This can be included within a member-only area that can be accessed with a password.
The more content that you produce for your affiliate marketers and the more notice you give of sales, discounts and more, then you can build stronger connections with your affiliate marketers and they will often promote your more.
Final Word: How to Set Up an Affiliate Program on Shopify
Setting up an affiliate program can be a great way for you to grow your sales. Above are the steps on how to set up an affiliate program on Shopify in four easy steps.
Avi Klein
Vast experience in the online world. Shopify Expert, SEO expert, Web developer and consultant to several online companies. Read more about
our approach
to reviewing themes and apps.