The 10 Best Shopify Membership Apps – [2023]
Last modified: March 19, 2023
#
Image
Name

Get a Free Custom Shopify Store
1

Community Builder

2

Bold Memberships

3

Social King

4

AAA Membership + Subscription

5

Seal Subscriptions

6

Recurring Order & Subscription

7

Rebuy Personalization Engine

8

Simplee Memberships

9

Membership Management Suite

10

Conjured Memberships

Show More
Membership sites have some of the best revenues online. Why? Because they offer a steady stream of income and a known amount of work to calculate every month. Therefore, brands can be better at organizing their resources and building better brands as a result. That is why there are several Shopify membership apps available on the app store.
What can Shopify Membership Apps do?
There are numerous features that Shopify membership apps can do and they can vary in their complexity. Some can create special offers just for members that can be sent to them. Others are more socially based, allowing you to create a community around your product/brand that gives customers a sense of belonging.
Or you can have a more complex membership program. This allows you to have a members area, subscription-based products and more. These are more complex, but can often yield very high rewards for your business.
Shopify membership apps are perfect for building communities. But if you cancel one of the Shopify apps, you can lose that community. So it is best to consider carefully what Shopify app is best for you before installing the app.
So what are the best Shopify membership apps? Here are 10 potential candidates that should be considered by you for the next project.
Filter between free and paid
Community Builder

Community Builder is a very simple and effective way to grow a passion for your brand using the power of social proof. You can connect your website to a Facebook group, which is similar to a forum to create a members-only area on your website. All you need to do is to create a Facebook account, a group (which can be done from your brand page) and then start inviting customers to your group after they've completed their checkout.
Now you will be able to connect to audiences like never before. You can promote products, offers and more while also collecting valuable feedback from your customers about your products or services. You can also complete research and survey customers about their experiences with your website/brand/products. The area can also be an excellent place for you to have an advice or technical support center. Some of your other questions might also provide advice and support for free that will reduce your workload.
This app is really beneficial in that it requires no signup by your customers for a membership area. You're using pre-existing data, accounts and information to create the community spirit. And you can also use several channels like your Facebook page to get more people to join your members' area.
Community Builder Highlights:
Connect your Facebook group to your website for a members area.
This is a really simple app to use and install.
It can work across all devices without any problems.
Allows you to engage audiences on a level not seen before.
Bold Memberships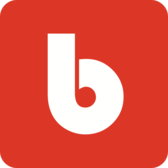 Bold Memberships is one of the top options when it comes to Shopify membership apps. Here you can build a site with and without access limitations. It starts by creating a membership only area where you can ensure only those that have paid for or you have allowed an account can access. There are free and premium login areas as well as membership tier levels that you can implement on your website with ease. You can also create a forum for a community feel to your website.
This website app can help you create membership only services, like bookings for services, prebooking products and more that only those who have subscribed as a member can access. And you can charge for these areas or just request that members subscribe to your website's membership scheme.
You can use this area as a good way to offer customer service as well. This allows you to build better brand loyalty with customers and improve customer retention.
Bold Memberships Highlights:
Create a membership site with ease that allows you to sell one-off and recurring products.
You can limit access to areas of your website with a membership login.
Offer free and premium membership areas.
Can work across Shopify themes and on all devices.
Social King
This is a multi-lingual app that is perfect for turning your website into a social network. Your customers will be able to create their own user account with a picture and a little information about themselves. Then they can create and edit posts, upload images and embed videos on their profile. Other users on your website will then be able to interact with these updates from the other users.
As the store admin, you can manage the tags to drive conversations around specific topics and moderate conversations and content on the website before they go live on the website. You will also be able to promote the most relevant products alongside the user-generated content.
The app is highly functional. The users associated with discussions and comments can receive notifications about new actions on threads. This can bring them back to your website with just a few clicks. You will also have community pages added to your website. This can allow customers to return more frequently to your website. And all the new content can be a great way for you to improve the SEO potential of your website.
Social King Highlights:
Build a membership social media platform for your niche.
This is an easy to install app that can help you build more of a community feel.
Advertise your products alongside the content that is posted by users.
Email notifications for users can be enabled to keep them coming back to your site.
AAA Membership + Subscription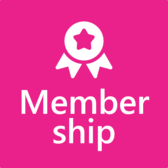 With more than 1000 users creating membership and subscription websites on Shopify using this app, this is certainly a top option for the list. There are lots of different membership schemes that can be created with this app. For instance, you can add a forum area that needs a login to gain access to. This can protect your website from spammers and other advertisers that can sometimes use bots to spam forums that are open to all.
The app can also help you to set up different membership levels too. You can have a free access area and premium areas for those customers you want to give the best service to. Therefore, you can use your website to create a recurring revenue stream that can help you improve cash flow within your business.
The areas on this site can be used to promote products that aren't out yet, collect presales and offer members special deals that others can't get access to. The app does also include an intuitive drag and drop form builder that allows you to create a new form that can collect important information about your members.
AAA Membership + Subscription Highlights:
Lock areas of your website, so only authorized users can gain access.
There is a free installation service available should you need it.
Take recurring membership payments through Stripe and PayPal.
One of the most used membership apps used on Shopify.
Seal Subscriptions
This app allows you to start your subscription and membership business with ease. All you need to do is configure your subscription services to ensure that you can add a recurring service/product that is going to be valuable to customers to your shop pages. Then this app will add the subscription widget to your website.
This can allow you to create an offline membership program where customers might want to be. For instance, you can have a membership to a trade body, business networking, access to leisure facilities, etc. Not all memberships have to be online.
When the customer clicks on the subscription button, they will be signed up to regular reminders about their next payment. This automatic email will be on the date that the new payment is due and they will need to pay for next order. This can give the customer some freedom and prevents you from being hassled by customers who have wanted to cancel their membership but have had payments come out as this can cost you money to refund.
However, you can reward customers with this app. You can offer them a discount on the first subscription payment and then allow a mix of subscriptions/one-off payments within the cart within the next orders. You can also set the membership periods for different time scales like every two weeks, or every week.
Seal Subscriptions Highlights:
Customers will get reminders when their membership payments are next due.
Customers can cancel their membership within an email.
Customers don't need to register with your website.
You can offer discounts on the first membership purchase.
Recurring Order & Subscription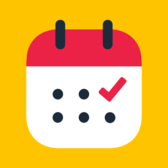 This app allows you to establish a weekly or monthly membership scheme with ease. You can make the payments seem seamless which will help improve revenues and reduce the number of refunds that you have to process on your website.
On the product page, customers will see an option for a subscription to join your membership plan. This can be anything from membership to a gym, trade body, members group or something else. It can be digitally based with a member's only area or you can have a physical location.
The app is perfect for creating subscriptions as well such as recurring donations, magazine subscriptions, software renewals and more. The app is completely user-friendly and will generate automatic invoices for your customers and send them to collect payments. Customers can use any payment method to settle invoices.
Recurring Order & Subscription Highlights:
This allows for easy invoicing of membership fees.
Customers no longer need to log into a website to make a payment.
There are no fees charged for the membership fees.
You can establish weekly/monthly payments.
Rebuy Personalization Engine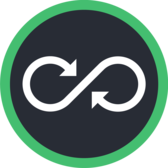 Add a little personalization to the customer by creating a unique membership scheme. With this app, you can create a small membership program where you subscribe to those willing to personalize emails that can provide them with the best products that they might want to have. The customer will receive beautifully rendered, and automatic, emails from your brand to show them what products they've bought before and allow them to buy these again.
This can be good for membership schemes where customers buy the same products again and again. For instance, this is a good match for selling health and beauty products, food, pet items and more. Customers can then be reminded at the right time to purchase to prevent running out.
The app can also recommend what products they might want to buy as well. This can help you with cross-selling and improve revenues for your website. The app will track all the progress of the emails and see what is working best. While there is no other additional revenue from this app for memberships, you can make customers feel special that you are including them in a special group that will receive reminders and recommendations.
Rebuy Personalization Engine Highlights:
Recommend repurchasing to customers on a set schedule to help them stay in stock.
You can offer live reports to see how emails are working.
You can easily design beautiful emails that can match your brand.
The app is really easy to use and can create a soft membership scheme.
Simplee Memberships
Simplee Memberships allow you to sell memberships on your website using the existing Shopify checkout with ease. This means that you can use the existing products on your store, track inventory, charge the right amount of tax, offer discount codes and let customers checkout using the normal system without having to be confusing with your audience or create a logistical nightmare for you or your team.
The app works around Stripe and PayPal merchant accounts. And you can avoid creating those widget pages that can look cumbersome. The app uses a widget that appears just on the product page and the customer orders can appear as normal in the Shopify admin.
This app allows you to show exclusive content to your members. You can create whatever rules you want from what products, blogs, pages, collections, etc. members get exclusive access to. And you can hide prices from those who aren't members. There are also new signup options that you can add, to ensure that those joining your membership schemes are the customers you want on your website.
When subscribed, members get access to a special portal that can allow them access to their payment information and give them options about managing their membership.
Simplee Memberships Highlights:
Add a members area that is exclusive to those who've paid.
Can offer Amazon Prime style membership offers.
Can restrict access to blogs, pages, collections, products and more.
You create the rules with ease.
Membership Management Suite
With this app, you can automate the membership management process to maximize retention and deliver an experience that will please your members. You're able to customize the membership application form with several different tiers that can allow you to restrict the access that members get based on their tier. You can also offer unique discount codes and have things that require admin approval. And you're able to set up an automated email to welcome new members as soon as their application has been approved.
This app allows you to approve and deny any membership requests with ease. You can offer all sorts of membership plans for those who want e-learning or selling courses. You can also offer special discounts for your customers such as 10% for members or pre-order items before others get access to them.
You can offer trial periods for your customers and you can improve your lead capture elements with great options.
Membership Manage ment Suite Highlights:
A full membership management suite that can help you improve your membership program.
Approve or reject potential members in seconds.
Offer special discounts, free shipping, exclusive content and products in members areas.
Take payments easily with the app.
Conjured Memberships
This is a powerful membership app that allows you to take advantage of certain known facts about customers. One of them is that 60% of customers are likely to spend more with a brand if they're part of a member's program. Therefore, using an app like this one can improve brand loyalty, revenue and other elements.
You can create areas for special content to be displayed to those who want to pay for access. You can also offer special discounts and offers like pre-orders or exclusive products. The app can also offer you a way to deliver a 'prime' like experience.
You can charge on a monthly or yearly basis. This gives your customers flexibility. And there are templates to help you get your membership program started.
Conjured Memberships Highlights:
Easy to use membership program that customers can subscribe to.
Offer exclusive content and products in members areas.
Improve your site's revenues with ease.
Charge on an annual or monthly basis.
Final Word: The 10 Best Shopify Membership Apps
Are you looking for one of the best Shopify membership apps? Then above are ten of the best that you can use. Which one will you install? Let us know in the comments below.
Avi Klein
Vast experience in the online world. Shopify Expert, SEO expert, Web developer and consultant to several online companies. Read more about
our approach
to reviewing themes and apps.