How to Setup Bing Ads Conversion Tracking on Shopify
Last modified: December 3, 2021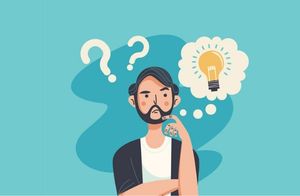 Google isn't the only place where you might want to advertise. Bing has 6.88% market share in the US and just over 6% across the world. This makes it the second-highest used search engine in the world. While 6% doesn't sound like a lot, out of the 3.5 billion searches done every day, Bing handles more than 210 million searches every day or 2430 searches every second.
In addition, ads on Bing can be cheaper because there is competition. You can also get vouchers to help you advertise on there.
On Shopify, you can add conversion tracking for your Bing Ads on your Store. This can help you analyze your website's performance with Bing ads. Therefore, you can track what customers want and what is work and what isn't,
To begin this, you will need to have a Bings Ad account. And then you need to create a Universal Event Tracking (UET) tag in your Bing Ads account. You will then to add this to your account in Shopify.
Here are the instructions to help you complete this task.
Step 1 – Bing
The first step is to log into your Bing Ads account using your Bing credentials.
Step 2 – UET Tag
Now you need to find your UET tag and then copy it. You might want to paste it into a text document for future reference or so you don't lose it. Alternatively, you can keep it in a spreadsheet along with any Google conversion codes you might have.
Step 3 – Shopify Login
Now you need to go to your Shopify account and log into your store using your Shopify credentials.
Step 4 – Themes
From your main admin area, go to the 'Online Store' and then 'Themes'. Select the current theme that you are using (if more than one is installed on your website).
Step 5 – Actions
Select the 'Actions' dropdown menu and then find the option that reads 'Edit Code'. Select this option to be taken through to the liquid files for your theme.
Step 6 – Head Section
Now you need to open the theme.liquid file and find the Header section within the code.
Step 7 – Add UET Tag
Now you can paste (or enter) the UET tag that you copied from Bing into your Header section within the file. It can go anywhere within the Header section, as long as it isn't positioned part way through another entry.
Once you've entered the UET code, you can then save the changes and exit the page.
Step 8 – Checkout
Now you need to go to your 'Settings' options from the left-hand menu and then select the 'Checkout' option.
Step 9 – Additional Scripts
Find the section that reads 'Additional Scripts' and then paste the UET tag into this area. Save before you exit to ensure it is ready.
Step 10 – Set up Conversion Tracking in Bing
Now you can go back to conversion tracking in Bing and set up the required tracking you want. With the changes, you've made you can track all kinds of behaviors from your customers including when customers land on certain pages, go to the checkout and complete the purchase.
Final Word: How to Setup Bing Ads Conversion Tracking on Shopify
It might only have a 6% market share, but Bing still does more than 210 million searches per day. Therefore, you really want to market on that platform, especially as other brands don't always use that and therefore you can sometimes get better deals on there. Use the above help to get tracking codes for Bing installed on your Shopify store.
Avi Klein
Vast experience in the online world. SEO expert, Web developer and consultant to several online companies.
Read more...
. Read more about
our approach
to reviewing themes and plugins.