How to Stream Videos on your Shopify Store
Last modified: December 3, 2021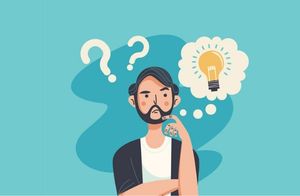 Videos are an excellent way that you can improve conversions on your website. Customers prefer to consume videos than long product descriptions on a website. Videos have also been found to help improve your branding. While videos that have been pre-recorded are excellent for this purpose, other options can also be even more convincing and powerful for your brand.
At the same time, you can create a brand new business by streaming videos to paying customers, like Netflix or Disney+. Here are some of the options that allow you to stream videos on your Shopify website.
Recommended: 11 Best Shopify Themes With a Video
#
Name
Image

Get a Free Custom Shopify Store
1

Streamline

2

Beyond

3

Booster

4

Mysterio

5

Palo Alto

6

Boundless

7

Startup

8

Fashionopolism

9

Blockshop

10

Ira

11

Parallax

Show More
Shopping Channel Options
If you're to turn your website into something that resembles a live shopping channel, like QVC, then you can use one of the top apps. There are two apps that can make this happen. One of these is Livescale. This is a great option that requires no code to configure and only a few minutes to set up. With the app, you can establish an unlimited number of live shopping events for your store.
By showcasing video live on the website you can engage your audience far easier and you can host live events. There's no transaction fee for your website to showcase these videos and there's no maximum event duration. The app also allows you to have an in-video checkout flow and you can capture information about your leads.
The app can also allow you to have gamification options like polls and quizzes.
Live Shopping Stream is another option for your Shopify store. This allows you to engage with audiences with customers in real-time. You'll be able to promote products of your choice and sell them instantly to your customers online. There are also gamification options on your website that can help to trigger impulse buys on your website.
Streaming Service
If you're looking to become the next video streaming service, like Netflix, then you can do that on Shopify with ease. This can be done with an app with Sky Pilot. This can help you to create easy-to-use pages that can deliver files or streaming videos from within the store. Then customers can access any previously purchased files and videos just by logging into their account.
Customers will also be able to automatically access any file or video they've purchased on the website. This can be great because to have help with automation. You're also able to use subscription services to make all files available to your website.
The app will also allow you to build and organize the files and videos into folders and playlists. There's no limit to the number of files/videos that can be hosted on your website. And you can attach the videos to specific physical products. This can be great for those who are using videos as tutorials.
Final Word: How to Stream Videos on your Shopify Store
When it comes to building a website with live video, you can use one of several apps. These can help you improve engagement and increase conversions on your website. Therefore, they can be a great investment.
Avi Klein
Vast experience in the online world. Shopify Expert, SEO expert, Web developer and consultant to several online companies. Read more about
our approach
to reviewing themes and apps.