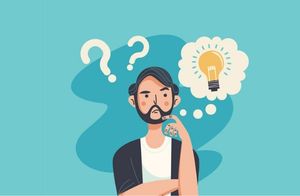 How to Use a Shopify Card Reader?
Last modified: December 2, 2021
If your Shopify retail site has some form of real life experience then you will definitely need to have a way for customers to pay you when they are buying from you in person. Whether you have a brick and mortar permanent location or you are experimenting with pop up stores or you take your business on the road to various locations, you need a way for people to pay for items right there on the spot. Lucky for you, Shopify has a solution for this, the Shopify card reader. This device will allow you to scan customers' credit cards for a smooth and quick customer transaction experience. In this post we're going to discuss further about the Swipe card reader.
Recommended: The Best 12 Best Shopify POS Apps – 2022
| # | Name | Image | |
| --- | --- | --- | --- |
| | Shopify | | More Info |
| 1 | ConnectPOS | | More Info |
| 2 | Shopify Point of Sale | | More Info |
| 3 | Erply POS Integration | | More Info |
| 4 | Selly United | | More Info |
| 5 | POS Membership | | More Info |
| 6 | POS Local Delivery | | More Info |
| 7 | Sesami: Appointment Booking | | More Info |
| 8 | Unitpricer | | More Info |
| 9 | GoFrugal POS Connect | | Inactive |
| 10 | Draft Orders For POS | | Inactive |
| 11 | DeskPOS — Desktop PC POS APP | | Inactive |
What is the Swipe Card Reader?

The Swipe card reader is lightweight and low cost so if your store is on-the-go then it's a great option for you to consider. You can plug the card reader into the audio jack of an iPad, iPhone or any Android device. If you are using an Apple device with the card reader then you can disable it from the general Settings if you want to use the audio jack for music.
Just some things to remember:
To use the Swipe card reader supported by Shopify you will need to have Shopify Payments or a POS supported payment provider enabled.
You will also need to have an internet connection to use the card reader with either WiFi or the cellular device's data.
How Do I Install My Swipe Card Reader?
When you are ready to install your Swipe card reader just follow these steps:
Check that the volume on the device you are using is turned up to maximum and is not on silent
Plug the card reader into the audio/headphone jack of the device
In Shopify POS, tap on Store and then tap Settings
Be sure that "Use audio jack for card reader" is enabled
Note that when you use the card reader to swipe a credit card make sure the magnetic strip of the card is facing towards you.
That's it! You are all ready to start bringing your online shop to life with the Swipe credit card readers, so get out there and start selling.
Offers & Promos