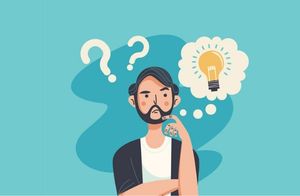 How To Use Email On Shopify
Last modified: December 2, 2021
Email is a very important part of your eCommerce store. Without it, you can't receive notifications of new sales, recent enquires from contact forms or deliver shopping receipts to customers. Shopify doesn't have any email hosting services; however, you can forward an unlimited number of emails to an address.
This could be an email address hosting with a third party with the same domain as your Shopify store. This would require you to have bought your domain from a third party and have used that for your Shopify store.
How To Set Up Email Forwarding With Shopify
Step 1: Active Email
The first thing you should do is ensure that you have an active email address that you can use. You can use numerous email software programs to host emails on.
Step 2: Log In
Next you need to log into your Shopify dashboard using your user credentials.
Step 3: Go To Domains
Go to the 'Domains' section of the online store.
Step 4: Manage Domains
In the 'Manage Domains' sections, select the domain you require to set up email forwarding with. For instance, if you want emails sent to your-company.com you should select that domain.
Step 5: Add Email Address
Click on the 'Add an email address' option on the screen. From there you enter the email address you wish to receive emails for. Do not write the @domain.com aspect, this is completed for you.
Enter the full email address in the text field section next to the 'Forwards to' option. This should include the @domain.com.
Click the 'Add email forward' button to save the settings and complete the process.
Advanced Tips
Be sure to always check and confirm that Shopify is forwarding your emails correctly. Sometimes it can take time for emails to completely switch. If you don't receive the test email, then there is something wrong and you need to troubleshoot the potential problems.
You should also check that you can use your email address to reply to all customers. A test to a Gmail or Yahoo! account should confirm this. If the test doesn't arrive, you might need to check your settings, though always check the spam folder first.
Emails are a vital part of communications with your customers. However, you don't have to do it manually. Choose great email settings that help you automate the whole process on your Shopify store.
Offers & Promos