How To Use Word of Mouth Marketing to Win More Shopify Customers
Last modified: December 3, 2021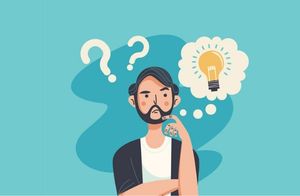 There is often one resource that is often missed off when it comes to gaining new customers on Shopify: your existing customers. These are the people who have experienced your products, liked your branding and enjoyed interacting with you. They're also the ones who can spread your brand name to others who they know personally. When 81% of consumers trust the opinions of their peers, there is missed opportunity if you're not using word of mouth marketing.
Recommended: 12 Best Shopify Trust Badge Apps – [2023]
#
Name
Image

Get a Free Custom Shopify Store
1

Vitals | 40+ apps in one

2

Free Trust Badge

3

Ultimate Trust Badges

4

Trust Me ‑ Free Trust Badges

5

Free Trust Badge Master

6

Trustful - Trust Badges

7

TrustBadges

8

Crown Trust Badge

9

Coupo Free Trust Badge

10

Trust Hero ‑ Trust Badges

11

TRUST

12

FREE Ultimate Trust Badges Pro

Show More
What is Word of Mouth Marketing?
Word of mouth marketing is when a customer you have sold to before speaks positively about you to another person. This other person is not a customer but then checks you out. They like what they see and because you've sold to a friend and they had a good experience the customer buys from you.
The cost of word of mouth marketing can be very low. In fact, it can be one of the cheapest options for selling on Shopify with no money being spent at all. However, sometimes you're going to have to give it a push to make the most of this excellent resource for your brand.
There are numerous ways that you can improve word of mouth marketing. For instance, you can send your customers an email inviting them to do so. Or use a social sharing app that allows them to publish content on their social profiles advertising your brand with products they've bought on your store.
You can also reward customers. If you use loyalty points, you can use these as a way to gamify the process and improve returns. For instance, you could offer 100 loyalty points for every new family/friend the customer brings to your store with an additional 100 points when they have five new friends/family.
Or you can give away a special gift when they do well. For instance, if a customer introduces a family/friend that then spends over $100 on your store, they can get a free DVD, pen calendar, etc..
There are so many options. And you can advertise your schemes on both your website, within sale notification emails and on social media. Therefore, you can improve your site's reach a lot within a very short period.
Apps to Help
Numerous apps can help you make more of your word of mouth marketing for Shopify. Traffic Boost is one of the best options because it has been designed to help you sell to customers after purchase and encourage them to market your brand to their friends/family.
This can include coupons, thank you page information and more. You can also monitor successes with a detailed dashboard.
Final Word: How To Use Word of Mouth Marketing to Win More Shopify Customers
Word of mouth marketing allows you to take advantage of a resource that is often forgotten about by eCommerce owners; past customers. Use this strategy to not only retain customers but also build new audiences and make more sales on your Shopify store.
Avi Klein
Vast experience in the online world. Shopify Expert, SEO expert, Web developer and consultant to several online companies. Read more about
our approach
to reviewing themes and apps.