The 11 Best Shopify Product Warranty Apps – [2023]
Last modified: August 4, 2022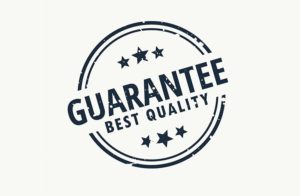 Are you looking to improve your website's conversion when you sell electrical or high-value goods? Then you might want to offer protection for customers that will repair the item or replace it if it should break. There are a few Shopify product warranty apps available to help you.
What can Shopify Product Warranty Apps Offer your Store?
There are many ways that Shopify product warranty apps can help you convert more customers. For one, customers will want to have the additional protection that warranties can offer them and so they will be looking for this. In addition, you can use extended warranties as a way to improve revenues. Extended warranties are rarely used by customers, so they can be a great way to increase profits.
In addition, warranties can help build trust between your customers and you. Trust is a very important factor when it comes to eCommerce. Those businesses that gain the trust of customers are more likely to convert visitors and the order values are going to be higher. In addition, you can expect your brand to have more positive reviews.
There are lots of different ways that warranties can be used within Shopify. You can have a direct product warranty. You can have extended warranties and you can protect the product while it's in transit. The majority of the time, all this will do is improve your brand's revenues rather than cost you anything.
So, what are the top Shopify product warranty apps you can use? Here's a list of the ten best options.
#
Image
Name

Get a Free Custom Shopify Store
1

WeClaim: Free Warranty Upsells

2

Mulberry ‑ Extended Warranty

3

CPS Extended Warranty Upsell

4

Warranty Management by Webkul

5

PearCare ‑ Sell Warranties

6

Warranty Registration | Profit

7

My Product Registration

8

G1 Shipping Warranty Manager

9

Route ‑ Protection & Tracking

10

Insurify

11

Shipsaver

Show More
Filter between free and paid
WeClaim: Free Warranty Upsells
Do you want to give your customers more peace of mind, all while boosting your profit? WeClaim allows you to create your own warranties and extended warranties for your products in minutes, all for FREE.
WeClaim is a self-insurance platform, and as such it allows you to pocket ALL of the profit from your warranties. Since WeClaim allows you to pocket all of the profit, when a customer creates a claim on their purchased warranty, you can use that pool of money to make your customers happy (whether it is a refund, product replacement, or anything else). WeClaim provides your customers with a sleek claims experience — no need for registrations or policy tracking on your end. Simply create a WeClaim warranty, attach it to a product, and enable it. You will be boosting your profit in minutes.
There is no risk in giving WeClaim a try.
WeClaim highlights:
WeClaim is completely free. Keep all of the profit from your warranty sales

Be up and running with warranty upsells in minutes, not days. No need for approval, unlike some other competitors

Add your own custom clauses to your WeClaim warranties, allowing you to reject uncovered claims if they come in

Add multiple WeClaim warranties and extended warranties to a single product, all with different coverages and prices

WeClaim provides sleek theme-matching warranty upsells for your customers when they shop your products
Mulberry ‑ Extended Warranty

Mulberry will help you unlock more revenue on your website and enhance your customer loyalty with ease through extended warranties. This app connects with a company that will provide additional coverage and acts as an insurer. If something goes wrong, then the company will step in to repair the item. The coverage can be applied to numerous different products including small appliances, general merchandise, jewelry, watches and more.
Once you've downloaded the app you will be asked some basic questions about the business and product category. Then the partner team will reach out to take you through the rest of the process and setup. Once your business has been approved, then you can set the price for customers and offer extended warranties.
All warranties can be offered inline or on a modal option to customers. There's no need to have a SKU or share this as all extended warranty offers are placed with the appropriate products. Once customers have made the selection and paid for the warranty, they're given additional protection. They don't need to even contact you when the product breaks down, they just speak to the app developer and their partners.
You can keep the profits from the sale of the extended warranty and don't have to worry about additional costs to your business.
Mulberry ‑ Extended Warranty Highlights:
Offer customers extended warranties on your website with ease.
Don't have to worry about additional costs or the management of claims.
Easy to set up and use.
Customizing prices for your cover and what you can ask for customers.
CPS Extended Warranty Upsell
This app allows you to sell warranties on your website within minutes. There are signup costs, fees or minimum orders for it to work on your website. The process is easy. You first install the CPS Warranty app, then you can map your products to the appropriate categories, which is done automatically for you. Then you can customize the design of the warranty offer on the product page. Once this is done, then you can sell your products and increase your revenues with ease.
There is zero coding knowledge required for this app to work and there is a great help system if you should need it. You can always customize the design of what warranties you will offer your customers. This can include the price and duration. You can also see a list of every product/warranty list and there is a dashboard to show you the statistics of your warranties.
The developers of the app take care of most of the hard work for you. They will email the customers their extended warranties and will also deal with the claims that are made against the product. Therefore, you don't have to deal with a thing.
CPS Extended Warranty Upsell Highlights:
Upsell to your customers with ease.
Extended warranties are easy to manage with no claim management necessary.
CPS send all documents to the customer.
Allows you to customize your warranty offerings.
Warranty Management by Webkul
This app allows you to give your revenues a small increase by adding warranties to all your products. Customers can see these and then choose to purchase them while they're shopping on your store. This app is slightly different because the warranty is more for the Shopify store to manage. Customers will also be able to see the warranties they've bought for your products by looking at their account pages on Shopify.
Adding a warranty to any product on the system is really simple. All you need to do is to go to the Warranty dashboard and click on the 'Add Product' button. In one click this will showcase all the available products. Then you fill in some details and you're done.
This app is really easy to use and you can see how simple it is with a free 10 days free trial.
Warranty Management by Webkul Highlights:
Create your own warranties on your website for products you want to offer more protection for.
Customize and manage them from one screen within the Shopify dashboard.
Customers can see the warranties they've bought in the customer account area of your website.
Easy to use and comes with a 10-day free trial.
PearCare ‑ Sell Warranties

This is another one of the best Shopify product warranty apps. It is very popular as it allows you to sell warranties and protection plans for products fulfilled by you. It doesn't work for products that are sold via a dropshipping system, you need to be sending out the products, not a third person.
PearCare is a customizable warranty platform that will help you develop the warranty products that you want to offer your customers. PearCare will take care of most of the management of these warranties for you, with them sending out the documents to the client and dealing with any claims.
The benefits to your brand are the ability to offer customer peace of mind, which will increase the conversion on your website. You will also be able to increase the average order value on your website. For the warranties, you will be able to enter the warranty price, the duration and customize the look.
PearCare ‑ Sell Warranties Highlights:
Adds warranty products to your website is very easy.
Customize lots of different options for your warranties including the length and price.
PearCare handles a lot of the management of the warranties.
Improve the average value of the orders on your website.
Warranty Registration | Profit

This app allows your customers to register a warranty on your website with ease. The registration app allows customers to add the product code on your site, with a name, email address, phone number and address. You can then provide great warranty services to your customers. This app is incredibly powerful and works for all kinds of business models. You can sell from your own store, allowing customers to register their warranty later.
Alternatively, you can also improve the value of your products by allowing customers to buy your products at other sites, like in retail stores, Amazon and other places. They can then enter the warranty details at a later date on your website. Once the customer has registered their product on your website, you will have all their information within the database of your website. Therefore, if they make a claim, later on, you can see their details.
There is a customizable warranty registration page that you can use. Therefore, you can get the page to match your specific needs and branding. You will also be able to customize the thank you page, ensuring that the customer journey is complete and perfect.
Warranty Registration | Profit Highlights:
Allows customers to have a warranty on your products no matter where they make a purchase.
Keep all the relevant data so you can provide better service to your customers.
Customers can still buy direct from you.
Customize the registration page and the thank you page.
My Product Registration

My Product Registration is a great way for the customer to connect with their products. For instance, say they bought a product that had a serial number like 123ABC, they can register this product on your website. Then they can claim for repair or replacement if something was to happen to the product during the warranty period. This improves the trust that can be built between you and your customers.
The app can also be a great way to gather useful information about your customers. You can collect information that can be used for remarketing, Facebook marketing and lookalike campaigns. You can also use email segmentation to build sales at a later date.
There are also other benefits that can be gain by using this app. For instance, you can offer warranties, support for specific product models, identification of which customer or the product they're talking about and improve revenues.
The customer can also save time by registering multiple products at the same time. They can also have peace of mind knowing that they're protected should the worse happen.
My Product Registration Highlights:
Allows customers to register their exact model.
Provides you with plenty of insights that are great for marketing.
Offer better support to customers by having more information.
Easy to use and set up.
G1 Shipping Warranty Manager

It isn't just products within the care of customers that you should be worried about. When you're shipping valuable goods you should look to protect your business from the costs arising from the damage of those goods in transit. There are lots of accidents that happen every day due to shipping mistakes. Products can be damaged when crushed by other packages with couriers, or they're lost in transit, or they're accidentally dropped or thrown. Porch theft is also a commonplace issue now. As a merchant, you will be blamed and be expected to pay for a replacement.
This app provides you with Shipping Warranty protecting you from having to replace the product at cost. Instead, you can pay for a little insurance that protects you should there be an issue with the products when they arrive (or not) to your customers. Should something happen, you will get the money to replace the item.
The app requires a payment of just $0.98 per order shipped that is less than $100 and 1.2% of the order value over this. This is, of course, all optional for the customer. If they don't want the shipping cover they can reject this, but this might make them liable if the product is stolen from the front porch.
Every time that a customer adds protection to their shipping, you will get a commission. This can enable you to earn more revenue from your website.
G1 Shipping Warranty Manager Highlights:
Earn more money by selling shipping protection on your website.
Costs very little more to protect shipped orders from several incidents.
Easy to add to your website.
Perfect for small and larger businesses at the same time.
Route ‑ Protection & Tracking
Route is one of the best ways that you can increase the post-purchase experiences for your customers. This app is free and is perfect for brands of any size and gives you the chance to have lots of different services within a single app. For instance, there is package tracking that can help customers find where their shipped order is, anywhere in the world.
There is also order protection for your orders. If something does go wrong, then there is a one-click claim filing that your customers can use. This makes the post-purchase experience that customers will love. And there is automated support for instant resolutions and refunds.
And to help you earn more money from your customers, there are re-engagement options with promotional content and more for you. This app is one of the easiest to install on your website and can help you increase sales for your website.
Route ‑ Protection & Tracking Highlights:
This app allows you to build a strong post-sales experience that will improve customer satisfaction.
Allows you to engage your audiences after the purchase.
Offer claims area to your website so customers can get a refund if something has gone wrong.
Customers can track their packages with ease.
Insurify
This app will allow you to offer insurance protection to any products or services that are sold on your website. You can start by offering cover for any items that have been stolen or broken by the customer. This can also increase the customer's confidence in your brand and can help you increase the sales on your website. Whenever anyone takes out a plan on your website, you can also increase the revenue on your website.
It takes just one click for customers to ensure the shipments and products. This makes it easy for the customer to add to their cart.
Insurify works with brands of all sizes. It is easy to install on your website and customers will instantly see the benefit of using your brand.
Insurify Highlights:
Instantly insure orders on your websites.
Build trust with your audience with ease.
Increase order values on your website.
Works with brands of all sizes.
Shipsaver
This app allows you to get shipping labels and insurance at a huge discount that can help you improve your profit margins. By buying shipping labels at a lower cost, you can lower the costs of sending parcels, without seeing a decrease in the quality of the labels. This app allows you to have Commercial Plus Pricing on USPS. You'll also be able to print labels in bulk.
In addition, you can insure packages in bulk. This protects you from costs should orders be lost, broken, damaged or stolen. Therefore, you are not liable for the replacement of these items and you can keep profits high.
This app is free to use, you only pay for your labels and insurance when you buy it.
Shipsaver Highlights:
Given a high tier pricing level for USPS which includes their pricing discount.
Insure your orders with ease.
Protect your customers' products and build trust with customers.
Increase conversions on your website.
Final Word: The 11 Best Shopify Product Warranty Apps
There are plenty of ways that you can increase the average order value with some of your best Shopify product warranty apps. Above are ten of the best, whichever you use, the investment will be worth the expense.
Avi Klein
Vast experience in the online world. SEO expert, Web developer and consultant to several online companies.
Read more...
. Read more about
our approach
to reviewing themes and plugins.