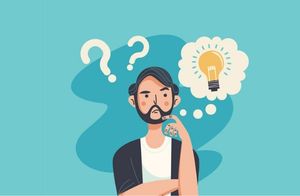 What is a Dropshipping Business
Last modified: March 19, 2023
If you're new to eCommerce, then you might want to know what the differences are between the various models out there. One model that is being used more and more these days is dropshipping. So if you want to know what is a Dropshipping business, then read on in this article.
What is a Dropshipping Business?
A dropshipping business is when there are three groups of people: the customer, the seller and the merchant. The customer is the person who is buying the product. They interact only with the seller who is the dropshipping business.
The seller is someone who advertises products on their website and creates a portal where a customer can make a transaction to pay for goods. The seller has all the interactions with the customer but also communicates with the merchant.
The merchant is the stockist, most of whom are the manufacturers, of the products that are for sale on the seller's website. The merchant will package and send any orders that are made on the seller's website on their behalf, using the seller's branding. The merchant will collect a percentage of the sale from the seller (and all of this is done by integrating dropshipping apps).
In this scenario, most customers won't realize that they're buying from a third-party website such as Shopify. Their interactions and the products will all be branded with the seller's colors, name, etc.
Is Dropshipping like Affiliate Marketing?
No, dropshipping and affiliate marketing are completely different. In affiliate marketing, the customer is taken to the merchant's website to complete a transaction. The merchant then delivers the products under their own branding and will pay the seller, who is really an advertiser, a commission. The advertiser takes no money from the customer.
There are also fewer conversions from affiliate marketing because the traffic that is generated to the merchant account is not guaranteed to convert. Therefore, it can be harder for affiliate marketers to make money from their efforts.
Final Word: What is a Dropshipping Business
When looking at different models for your business, you can be perplexed by the number of available business strategies. One of the latest types of businesses to appear is dropshipping. If you're wondering what is a dropshipping business, then the above is a good description and how it is different from a comparable business model.
There are lots of different types of dropshipping businesses out there and many don't even have the appearance of a dropshipping business to the consumer. Some easy dropshipping businesses to have include POD stores, clothing, pet shops and more.
A dropshipping business has numerous benefits, including being able to reallocate budgets that would normally be needed for the stock to be used in marketing and other activities on the website. The time saved for the sellers can also be used for marketing or having a better work-life balance.
Offers & Promos