Why Print on Demand Pajamas are a Great Investment
Last modified: September 21, 2023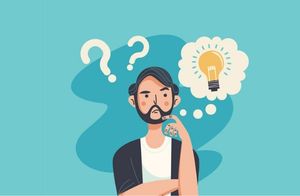 If you're looking for your next venture then you should consider print on demand Pajamas. This article looks to explore why this market is a great option for your next business.
Recommended: 14 Best Shopify Print-On-Demand (POD) Apps – [2023]
#
Name
Image

Get a Free Custom Shopify Store
1

Printful

2

Printify

3

SPOD

4

CustomCat

5

teelaunch

6

JetPrint

7

AOP+ Easy Print on Demand

8

T-Pop

9

Two Fifteen

10

WC Fulfillment

11

Factory4me

12

Pixels

13

Riverr

14

Print Partners

Show More
1. It is Growing Market
The Pajama market is a massively growing market. In 2021, the market was worth $37.7 billion across the world, this is 50% higher than it was 10 years ago. And when you consider this is worldwide, it allows you to have a very large market. You can sell on the same website to any country in the world. SPOD (see the entire list of POD apps here) have a great set of black print on demand Pajamas and the facilities to print and deliver them to North American, European, Asian and Australian customers with ease.
This market is also likely to grow further in the future. Therefore, this is a great market to get involved in before others enter it.
2. Low Cost Investment
Like all print on demand products, this market allows you to save costs on stock by only paying for the stock that you use. Therefore, you can start with a smaller financial backing. In addition, you can get to the levels to claim profit much easier.
Lower costs are also a good way to get more funds into your marketing. Marketing is really important when you want to create a successful brand. The more you market the better the traffic levels that there will be to your website.
3. Focus on Marketing and Website Management
One of the best reasons why you should get involved in print on demand is that you don't need to have fulfillment processes within your operations. The delivery and fulfillment are always completed by the printer. This allows you to sell sustainably to the whole world as many print on demand businesses have facilities across the world.
Therefore, you can spend less time on packaging and posting and take this time and put more time into your marketing. It can also help you with having a better work-life balance. More of a work-life balance can help you be more productive and be more successful.
4. Create as Many Designs as you Want
The final advantage of offering print on demand businesses is that you can create any number of designs you want without additional costs. This allows you to see what Pajamas are selling and which are not without wasting funds. In addition, you can be more responsive. Say a new trend is taking off, with print on demand you can create a design that matches that trend.
You can also combine with relevant items like pillows. People go to sleep when wearing pajamas, right? So why not sell them an embroidery pillow to go with that?
Final Word: Why Print on Demand Pajamas are a Great Investment
There are numerous options that are available when you want to start building a new business. With a Shopify website, you can create a very popular print on demand Pajamas site that can help earn a great living.
Avi Klein
Vast experience in the online world. Shopify Expert, SEO expert, Web developer and consultant to several online companies. Read more about
our approach
to reviewing themes and apps.