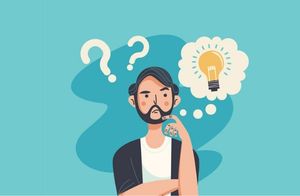 Does Font Matter on Shopify?
Last modified: December 3, 2021
When it comes to improving your website's conversion rate there are several things you can do. You can use videos, better designs, speed and more to sell more on your website. Another thing that is often not considered is the font that is used on the website. How does font make a difference to the perceptions of the customers and how does that impact sales?
The Study
In July 2012, an experiment was run on the New York Times. An article was published on the website. It asked a simple question, whether the reader was an optimist or a pessimist. Within the article, the reader was to read a passage from David Deutsch's book The Beginning of Infinity.
At the end of the passage, the readers were provided with two yes/no questions. One of the questions was whether they supported the claim made in the passage. The next question was whether they were confident with their answer.
40,000 participants were presented the article in different typefaces. There were six in the experiment with Baskerville, Helvetica, Comic Sans, Computer Modern, Georgia, and Trebuchet being used.
The experiment of whether the readers were going to respond differently based on the font they were reading the passage in.
The Results
The study showed that those websites that used Comic Sans or Helvetica had the highest amount of disagreement. In fact, they were so hated by the readers that they often caused the reader to mistrust what was being written on the page.
In contrast, those pages that were written in Baskerville had the highest level of agreement.
How this Changes Website Design on Shopify
This study has shown that when you're creating a website on Shopify, you need to avoid using Comic Sans or Helvetica. These are not trusted and therefore you can lower abandon rates on your website. Even when you use abandoned cart email marketing software, you might not get the customer back.
However, if you use Baskerville, you can improve conversions.
To change your font, you can do this within your Shopify backend admin area. All you need to do is to go to your theme area and then the 'Typology' tab. Here you can make several changes to your font on Shopify. There are also apps that can help you make these changes. A good option is Fontify.
Final Word: Does Font Matter on Shopify?
When it comes to designing your website, you might consider several aspects to be really important. However, one aspect that is often forgotten about is whether or not the font is best for your audience. Using some fonts can lower your conversion rate while others can help you improve it.
Offers & Promos