How a Shopify Store can Improve your Career Prospects
Last modified: December 5, 2021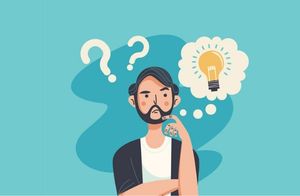 There are many reasons why you might want to start a Shopify store. Some people like to start a sideline business because it can help your career and a Shopify store can be one of the best ways to do this. But how can Shopify help you to improve your career prospects? Here are some of the reasons and some tips to make your business a success too.
Teaches you New Skills
There is nothing like learning on the job and when you own a business you can be sure that you will be learning a lot. You can get new skills like marketing, sales, copywriting, supply management, supply relationship, customer service, etc..
Learning these skills can be transferable to your main career and can help you perform higher. This can get you noticed and increase your chance for promotion.
Another vital skill that you might be able to improve is financial management. This can be very important for business owners as they want to be sure that employees can manage budgets.
Improves Self-Direction
When you own your own business you will improve your self-direction. This is the motivation and skills that you have to prioritize and set your own work. Employers love this as a soft skill because it means that they don't have to watch you so much and leave you to your own device. A good person who can self determine their work can also be a good manager.
You might also find that the self-direction skill is something that helps you at work, doing your work in a better order that improves the customer service you can offer. You'll make customers happier and this can improve your employer's profit margins.
Recruiters Love those who have Entrepreneurial Skills
Another important factor to consider is that numerous employers love those who have entrepreneurial skills. There is a wide range of skills here, mentioned before, but just by owning a business, you've demonstrated that you can bring something to their business that can help them grow. Therefore, you can sometimes be given higher levels of responsibilities and pay.
Therefore, a good sideline business can help fast-track your business.
Shows your Energy Levels
Employers love employees who have endless energy levels. If you run a business on the side, then it shows that you have plenty of energy, motivation and a good work ethic. This means that you will be less likely to waste time, which is wasting money for the employer. So they will get more value out of you.
More Money
If you need to take a pay cut to get into the career you would like, for instance, after a career change, then you might need to earn more money. By having a side business, you can improve your income and take that pay cut in employment to get the career you would like.
You can also use the money to invest in uniforms or clothing for your job that can make a better impression.
Final Word: How a Shopify Store can Improve your Career Prospects
There are many ways that a Shopify store can improve your career prospects. Above are five of the top reasons why having a Shopify store can be a good idea. So start your Shopify website today and see your career grow.
Avi Klein
Vast experience in the online world. SEO expert, Web developer and consultant to several online companies.
Read more...
. Read more about
our approach
to reviewing themes and plugins.